The Bloomberg Terminal is the mainstay of any serious financial service firm. Populated on trading desks around the world, "the Bloomberg", launched in 1981 long before computers were commonplace. The Terminal is now on over 325,000 work stations globally. And it is not just about data and info, it is about trade execution and management. So it simply makes sense for Bloomberg to add Bitcoin and other cryptocurrencies to its platform. Even more so with the advent of Bitcoin futures on the CBOE and CME.
Come one, come all — @TheTerminal has officially added ether, litecoin and ripple pricing pic.twitter.com/RDGchH5QEP

— Lily Katz (@LilyKatz) December 14, 2017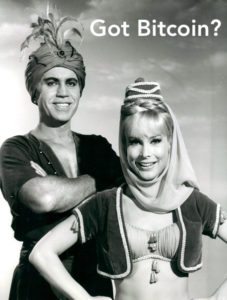 Bloomberg is now listing Bitcoin, Ethereum, Litecoin and Ripple. These digital currencies represent the top crypto coins by market cap – minus Bitcoin Cash. Reportedly, Bloomberg is getting its info from Bitstamp, a crypto exchange based in Luxembourg. As Bitcoin's price has shot through the roof (now trading at around $19,000 per BTC), interest in digital currencies has expanded at an exponential rate. This interest is coming not just from retail punters but from big institutional traders.
Is this just another sign of a bubble as traders rush in to feed on the digital hyperbole? We think not. It is a sign of the future.