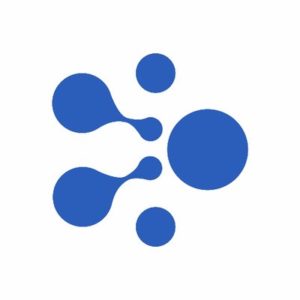 Ælf, a Blockchain based company developing a 'Cloud Operating System' designed to become a central hub for all Blockchains, has announced a pre-sale raise of 55,000 Ether. During the "under the radar" initial coin offering, the spot price was about $450 per ETH. Today, as it seems digital currencies only move higher, with ETH at $780 or so, this means Ælf has received over $40 million.
Ælf (formerly known as Grid) says that the private only ICO included an "all star lineup of investors." These investors include: Alphabit (UK), Block Tower (U.S.), 1kx capital (Germany), Hashed (South Korea), Signum Capital (Singapore), FBG Capital (Singapore), Galaxy Partners (U.S.), and more.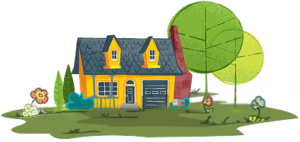 The Ælf project is being developed by Hoopox, a software development firm, which has received $5.2 million in funding already so far in 2017 for the project.  The current fundraising round was led by FBG Capital out of Singapore.
These investors did not receive a dicounted rate nor any sort of bonus which is a bit unique for the tokenized security space. The company added the ICO was completed oversubscribed by 5 times, a positive indicator. Ælf has incentivized community involvement as 12% of all tokens will be allocated for marketing activities and airdrops while suggesting users to follow their social channels for future announcements.
Ælf believes the current challenge preventing large scale commercial adoption of Blockchain technology is its inability to meet the requirements of various business scenarios. The "one size fits all" Blockchain faces dilemmas to balance needs from different business scenarios. Ælf cites an example of a digital ticket issuance or payment processing that would require high number of transactions per second, while digital legal contracts would emphasize high security and reliability.  In a perfect world, there would be one blockchain that would have high efficiency, flexibility, adaptability, and compatibility. We are still waiting on that perfect world.
However, Ælf says with Blockchain, it's currently not possible to provide all of these solutions due to a number of issues, including: Block Inflation, Dilemma of Protocol, transaction rate, scalability and more. Ælf has proposed one platform to serve them all.
Using Cryptokitties as an example, Ælf says this could run on one side chain of its platform while other Smart Contracts would be running smoothly on other chains. Operating systems typically feature powerful computational power to handle complex transactions. Ælf achieves that target via enabling nodes to run on a cluster of computers, processing transactions in parallel instead of linearly.
While no exact timing was shared, the company plans to build their cloud-like operating system that acts like a 'central business district' for all blockchains, including Bitcoin and Ethereum, soon.
Have a crowdfunding offering you'd like to share? Submit an offering for consideration using our Submit a Tip form and we may share it on our site!