Coinbase believes it may have had some of its employees jump the gun prior to the announcement it would add Bitcoin Cash to the cryptocurrencies it managed.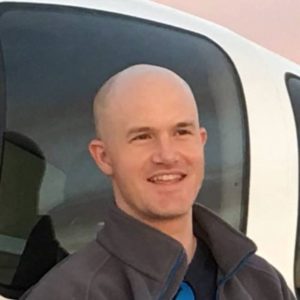 In a blog post, Brian Armstrong Coinbase CEO and co-founder, stated;
"It appears the price of Bitcoin Cash on other exchanges increased in the hours before our announcement. While digital currency prices fluctuate quite a lot and we have no indication of any wrongdoing at this time, I wanted to share a few thoughts with our customers."
Armstrong continued to explain Coinbase would be investigating the breach of company protocol as there may have been a serious transgression of insider trading;
"Given the price increase in the hours leading up the announcement, we will be conducting an investigation into this matter. If we find evidence of any employee or contractor violating our policies — directly or indirectly — I will not hesitate to terminate the employee immediately and take appropriate legal action."
It was not immediately clear if allegations of insider trading would cause any interest from regulators.
Bitcoin Cash is the creation from a fork in the Bitcoin blockchain that took place on August 1, 2017. Coinbase was originally hesitant to incorporate Bitcoin Cash until recently. Individuals who held Bitcoin on Coinbase prior to the fork saw BCH added to their wallets. Coinbase said they had been monitoring the Bitcoin Cash network over the last few months and thus decided to support BCH including the ability to buy, sell, send and receive.