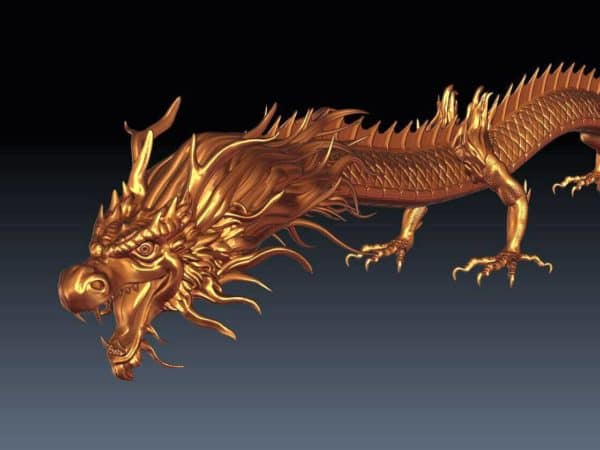 I must admit, when I first read about Dragon Coin and its initial coin offering (ICO) I was exceptionally skeptical. But then you really need to be careful which ICO you back right now. A healthy dose of skepticism can be what separates an investor from a good coin and a Con-coin. There are simply too many dodgy offerings, with spurious white papers and questionable teams, looking for easy money. Dragon Coin, at first blush, had all of the makings of a plot to separate unsuspecting investors from their hard earned money in return for some digital vapor but then I dug deeper.
Dragon Coin is a digital currency that wants to transform the gambling industry from Macau and beyond. Gaming is a legitimate industry that has, at times, attracted some dubious characters – as we all know. It is an enormous global business generating over $300 billion in profit last year alone. That number is only expected to rise.
The Dragon Coin offering even has a touch of mobster cool associated with it. The founder of Dragon Coin was recently photographed with a reputed Macau Triad gang leader by the name of Wan Kuok-ko, aka Broken Tooth, who apparently spent 14 years in prison for loan sharking and money laundering. Before his bust, it was claimed that Broken Tooth was earning $6 million a month from his gambling establishments. Yep. Straight out of central casting.
Dragon Coin, the creation of Chris Ahmad who is CEO and founder of Dragon Corporation, is in the midst of what may be the largest ICO ever (at least for the time being). Dragon wants to raise USD $500 million. That is half a billion dollars in a digital currency minted from Ether – not a small amount. The token sale is structured as follows:
Angel Round – $60 million (with $50,000 minimum investment)
Pre Sale – $70 million
Total Dragons expected to be issued including the public sale are expected to hit USD $500 million
Now these amounts are subject to change due to the volatility of cryptocurrencies and actual outcomes. On a day like today when Bitcoin etc. is crashing, these totals may be a bit presumptive. But as of last week, these were the expectations of the Dragon Coin team.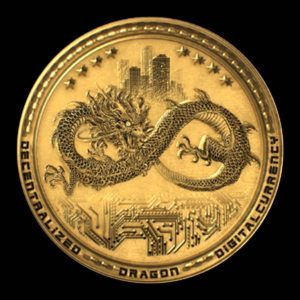 So why should Ahmad be able to raise such a fantastic sum simply by minting an ERC20 based coin? Good question.  I had the chance to hop on the phone with Ahmad and he explained that Dragon Coin is not really creating a new process. They intend to offer a service that is well established and in place that manages billions of dollars in money already.
In the Casino world, specifically in Asia, it is typical for high rollers or groups of gamblers, to depend on junkets to arrange their gaming excursions. A high roller may want to access VIP games with a minimum stake of $1 million or more. Junkets will stake these high rollers and put up the money plus arrange for accommodations and other perks. In a place like Macau, which is the only sanctioned gambling region in China, the vast majority of incoming money is from these Junkets and there are many licensed operators working with the Casinos to smooth the process of getting big money in to gamble their money.
If you have dozens, or perhaps hundreds, of high rollers hitting the elite games at any given time that is a lot of money to shuffle around. If you are flying into Macau to gamble you need to bring your money along. Say you get lucky and win big. How do you bring it all back home? This is where the Junkets step in in staking the money for these high rollers. The money really never moves anywhere, but the fee to do this can be high at around 5% of the total amount representing a significant cost – even for the very rich.
Enter the Blockchain
The advent of Distributed Ledger Technology (DLT) or Blockchain as it is commonly called, is a perfect solution for the current high cost Junket process. Dragon wants to facilitate exactly what is occurring today but all on Blockchain and at a far lower cost. Dragon wants to charge just 1% (or .5% coming and 0.5% going). As the ledger is shared, the current middle man is removed. The only thing that moves is the ownership of the money in the form of the digital Dragon Coin.
"We save money for everyone … Everyone in the ecosystem benefits from using Blockchain technology," says Ahmad.
I asked Ahmad about possible regulatory risk and he expressed little concern;
"We are not changing anything. The process which is currently regulated remains the same. The only thing we are doing is moving to Blockchain. The  funds still stay in the country. Nothing moves. The only thing that moves is the accounting system."
Enter the Dragon Coin
Ahmad points out that no country has made Blockchain illegal. Of course that has not stopped China from hitting the brakes on Cryptocurrency utilization.
Not too long ago, China's anti-corruption push worried Macau Casino operators but recent reports indicate the VIPs are returning in force and Macau may see annual gambling revenue top $50 billion in the next few years.
Ahmad says that some investors see their cap and get concerned but he says the cap is justified due to the amount being transferred today and the fact they need to be able to scale for these junkets.
We intend to be very, very transparent about this," adds Ahmad. "The first audit is Blockchain. So they know where the funds are. Second, the audit will be provided by one of the big four [accounting firms]. Similar to a listed company. The final goal is to get Dragon to be listed in Hong Kong. We want proper audits in place. Every casino needs to be audited anyway."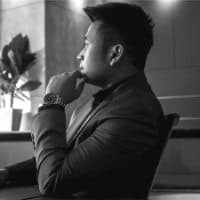 Asked about early investors and any opportunity to quickly sell Dragon Coin and potentially make a fast buck. Ahmad says there is a lock up in place;
"As for the lockup period for the early token sale, the lockup is 3 months. This restricts the amount of tokens in the market initially for when we launch the business. It works in benefit of the token economics and prevents from the usual "Pump and dump" from the normal whales."
And what do the Casinos think about this (and should they care)?
Ahmad states that five Casinos outside of Macau have already signed up. In Macau he has four on the list. Without naming names, he says he is speaking to the largest Casino operations in the Macau gambling scene.
So is the Dragon Coin a security or a utility? Another good question.
Ahmad in a recent blog post says it is not a security:
On the basis of our analysis of the Dragon Coin, and legal advice that we sought, we believe that the DRG may not possess the key features and characteristics associated with "securities" including but not limited to shares, stocks or debenture under Schedule 1 of the SFO [Hong Kong Securities and Futures Ordinance] are present in the context of the Token Sale.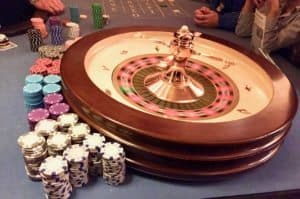 Ahmad did tell us the offer was not open to US investors so if that is accurate, no need to worry about any heat from the US regulators. There are several other countries that are on the Dragon no purchase Coin list – just in case.
And what about this association with former gangster Broken Tooth?
The saga begins when Broken Tooth showed up at a launch event for Dragon Coin this past September. The South China Morning Post reported at that time;
"A multimillion-dollar cryptocurrency "share" offer by a Macau gaming company has the backing of one of Asia's most notorious former gangland bosses – "Broken Tooth" Wan Kuok-koi … Photographs obtained by the South China Morning Post – and verified as genuine by sources with knowledge of the ICO – show Wan, who was released after 14 years in jail for an array of gangland crimes including money laundering in 2012, at a signing ceremony to cement the deal between the two companies."
Responding to these reports which were described as innacurate, Ahmad told Crowdfund Insider;
"He [Broken Tooth] was invited by someone we knew. He is not an investor. He is not a partner. He is not associated with us in anyway. This has snowballed … Broken Tooth is not associated with Dragon. I knew of him. But I did not know him. Asians are very respectful and I have had no contact since the pictures were taken."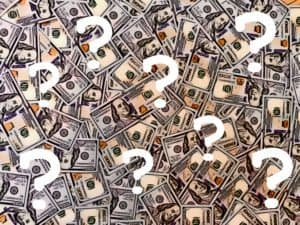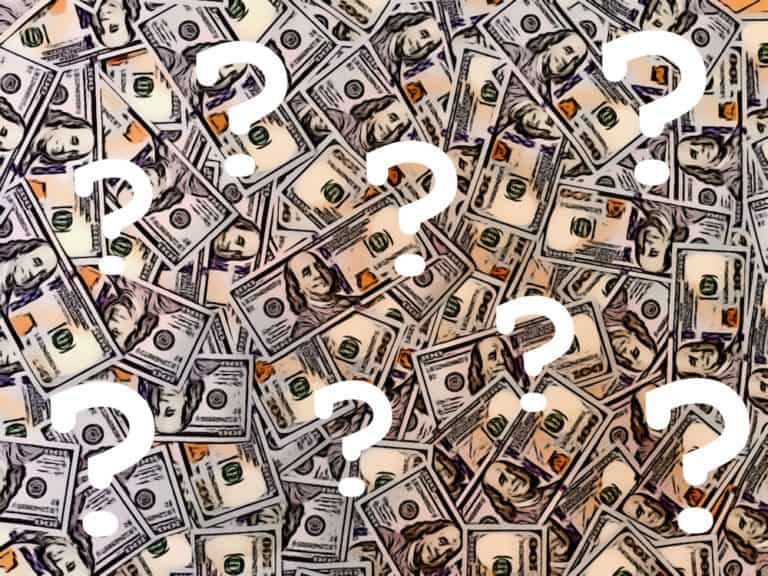 Is this a case where there is smoke there is fire? Or just a serendipitous meeting? Perhaps it is a case of there is no such thing as bad publicity because the association with such a notorious (and colorful) character may not have harmed the Dragon Coin cause. Time will tell.

What appears to be true is that Ahmad's intended use of Blockchain makes sense in the tackling the Junket business and the potential for a network effect. It is hard to tell how much has been raised to date but a representative told Crowdfund Insider that $260 million has already been committed and Dragon Coin is well on its way to half a billion. If it hits that number, Dragon Coin stands a good chance of becoming the largest ICO ever.

Have a crowdfunding offering you'd like to share? Submit an offering for consideration using our Submit a Tip form and we may share it on our site!

Sponsored Links by DQ Promote