The Gibraltar Financial Services Commission (GFSC) has announced that its Blockchain, or Distributed Ledger Technology (DLT), is in effect as of January 1, 2018. Firms using Blockchain to transmit or store value, regardless of the service, must be licensed by the GFSC.
Nicky Gomez, Head of Risk and Innovation at GFSC, commented on the new rules;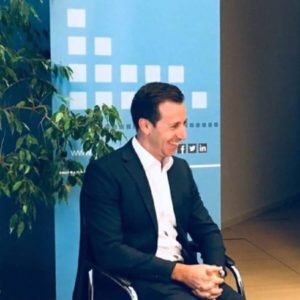 "We are really excited to finally welcome applications from DLT Providers. The team expect to be very busy in the coming months, and are looking forward to working on some interesting and innovative ideas with applicants. Working closely and collaboratively with the financial services industry and the Government of Gibraltar has resulted in the GFSC becoming the first regulator to introduce a DLT Regulatory Framework – it is a very encouraging time and we are also looking forward to the challenge!"
When the new licensing procedure was originally revealed, Gomez stated;
"This is the first instance of a purpose-built legislative framework for businesses that use blockchain or distributed ledger technology. Many firms have been craving for a jurisdiction to regulate them."
Gibraltar has positioned itself as an innovation friendly regime when it comes to DLT and being "a token launch centre of excellence. " Gibraltar issued a consultation paper regarding the subject in May of last year.
The GFSC added that it holds as its primary objective is consumer protection and the reputation of Gibraltar when considering any license application.
The GFSC has created a page on their website dedicated to the DLT regulatory framework.