Tencent Wins Third-Party Fund Sales License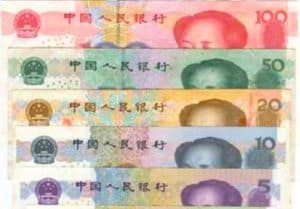 On January 2, 2018, the Shenzhen Securities Regulatory Bureau issued this year's first fund sales license to internet giant Tencent Holdings, or more specifically Teng An Information Technology (Shenzhen) Co., Ltd.
According to the document, the company was allowed to change its name to "Teng An Fund Sales (Shenzhen) Co., Ltd." and was required to keep strictly in accordance with relevant provisions, and strengthen internal control and risk management, providing an overall protection for the rights of the investors.
Teng An Technology was established in January 3, 2017, as a 100% wholly-owned holding of Tencent. After winning the third-party fund sales license, Tencent has successively built up an "empire" covering payment, banking, wealth management, credit reporting, insurance, brokerage and small loans in the financial field. (Source: Yicai.com)
Tencent has successively built up an "empire" covering payments, banking, wealth management, and more #Fintech
Click To Tweet
WeChat Adds Police-Approved Face Recognition Technology
The Nansha District Government Affairs Service Center in Guangzhou introduced "WeChat Police Certified" face recognition technology and issued China's first WeChat ID card on December 26, 2017. The digital ID card is part of a pilot program in Guangdong province and is expected to be available throughout China in January.
In the future, cardholders can use their face or WeChat digital ID to confirm their identity when buying tickets, checking in at hotels, sending packages or conducting banking business. The digital ID card uses AI face recognition technology, which directly compares the user's face information with their information in the database held by the Ministry of Public Security, like their identity information, portrait and identity document.
Users in the pilot districts and cities can now apply for the digital ID through a WeChat mini app called "Internet Document CTID" (网证CTID in Chinese) by uploading the required information and pictures. This will be a black and- white version, and one that needs a color version must verify it at the local Public Security Bureau. (Source: Pandaily)
WeChat Adds Police-Approved Face Recognition Technology #Fintech
Click To Tweet
Loans on HNA's P2P platform Jbh.com Face Deferred Payments
According to Bloomberg News, insiders said some loans on HNA's P2P platform Jbh.com have been faced with deferred payment since last November. Jbh.com offers products like fixed income, P2P lending, insurance and funds on its app.
Among them, fixed income such as Hai Ju Bao and Yue Yue Ying were mostly provided by the IFEX (Inclusive Financial Exchange). Last July, Jbh.com was reported to be involved in business with IFEX.
According to the Market Supervision Administration of Jinpu New District of Dalian, IFEX has never received any asset management licenses from CBRC, CSRC, CIRC or the local financial office, and has already been blacklisted by the local authorities. (Source: ce.cn)
PBOC Rumored to be Discussing a Power Cut for Bitcoin Mines in a Closed-Door Meeting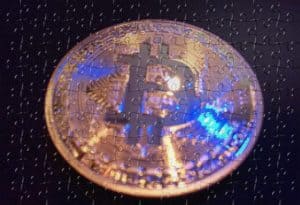 On January 3, the People's Bank of China (PBOC) held a closed-door meeting. Rumours say that the central bank was discussing the closure of some Bitcoin mines. Yet, informed sources clarified that the closed-door meeting was not about closing all Bitcoin mines, but rectifying some mines that had non-standard electricity consumption. A Bitcoin mine owner in Sichuan confirmed to reporters that at present local authorities had started to conduct business registration re-inspection and regulate electricity use. (Source: ifeng)
PBOC Rumored to be Discussing a Power Cut for #Bitcoin Mines #China
Click To Tweet
---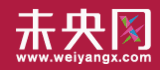 WeiyangX is the most influential website focusing on fintech in China. The site covers the latest news, industry data analysis, business practices, and in-depth fintech cases in fintech. WeiyangX is incubated by Fintech Lab. Founded by Tsinghua University's People's Bank of China (PBC) School of Finance in 2012, the Fintech Lab is the first and leading research entity dedicated to leading best practices, promoting interdisciplinary innovation, and encouraging entrepreneurship in the field of fintech through scientific research and innovative project incubation.