Bank Indonesia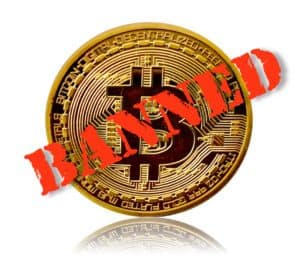 has issued a statement affirming that using Bitcoin, and any other cryptocurrency, is not allowed in Indonesia. Bank Indonesia has previously issued proclamations sharing their stance on digital currencies – most recently in December when the bank said usage would be banned in 2018.
Bank Indonesia stated that digital currencies are not recognized as legitimate instrument of payment, therefore not allowed to be used for payment in their country. The Bank referenced Act No.7/2011 on The Currency, which states that "currency shall be money of which issued by the Republic of Indonesia and every transaction that has the purpose of payment, or other obligations which need to be fulfilled with money, or other financial transactions conducted within the territory of the Republic of Indonesia, has to be fulfilled with Rupiah."
The Bank added that ownership of digital currencies is risky and "loaded" with speculation as there is no central authority responsible for the currency nor any underlaying assets to base a virtual currency price. The authorities warned that digital currencies were vulnerable to bubbles and susceptible for money laundering and terrorism financing.
"All things considered, Bank Indonesia warns all parties not to sell, buy, or trade virtual currency," stated the Bank.
The Bank Indonesia forbids all payment system operator and financial technology operators in Indonesia, both bank and nonbank institution, to process transactions using virtual currency, as stated in Bank Indonesia Regulation No. 18/40/PBI/2016 on Implementation of Payment Transaction Processing and Bank Indonesia Regulation No. 19/12/PBI/2017 on Implementation of Financial Technology.

Indonesia is not the first country to ban cryptocurrency utilization. China was the first country to ban all crypto and South Korea has taken a hard line with exchanges and banks thus roiling the digital currency markets.

Sponsored Links by DQ Promote