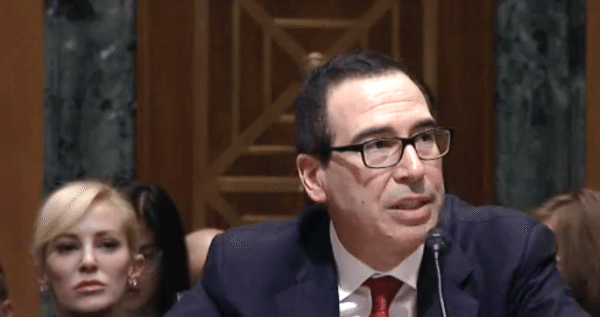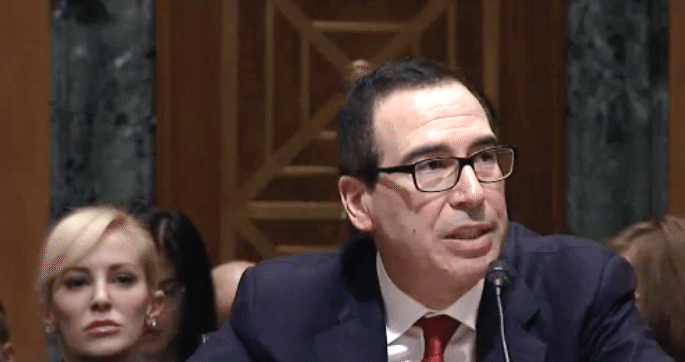 This should come as no surprise but the US Department of Treasury, Financial Stability Oversight Council (FSOC), has established a working group to address the emergence of cryptocurrencies such as Bitcoin, Ethereum, Ripple and more. The announcement came on the heels of a meeting of FSOC and was revealed by US Treasury Secretary Steven Mnuchin at DC speaking engagement, according to at least one report.
The council comprises the heads of all the major agencies and is empowered to impose regulations on non-bank businesses and industries.
"We're very focused on cybercurrencies. We want to make sure that bad people cannot use these currencies to do bad things."
FSOC, a group that Mnuchin Chairs, may propose new rules to control digital currencies. The last FSOC meeting took place in December but proceedings have not yet been published on the Treasury website.
Mnuchin apparently said the US government was not interested in creating their own cryptocurrency, something several other countries have indicated their interest in researching.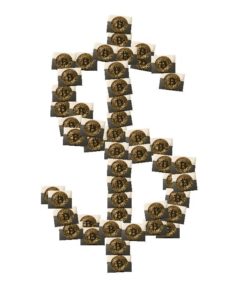 Testifying before the Senate Committee on Banking, Housing, and Urban Affairs today, Sigal Mandelker, Under Secretary, Terrorism and Financial Intelligence at the Department of the Treasury, clarified their position on digital currencies;
"… we will hold accountable virtual currency exchangers that violate our AML laws, wherever they are located.  We will do so in conjunction with our law enforcement partners and foreign counterparts."
The regulatory drums have been getting louder for some time now. The SEC, the Department of Treasury, state regulators and more are interested in getting a handle on usage and trading of all cryptocurrencies.

Sponsored Links by DQ Promote