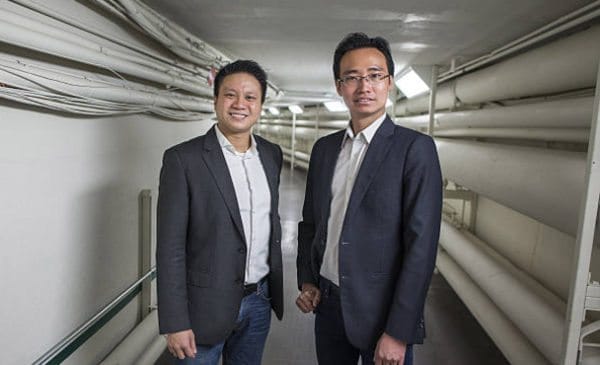 Funding Societies, a leading peer-to-peer lending platform based in Singapore, has crossed the S$ 100 million mark in total crowdfunded SME loans. The financing was provided to SMEs across Singapore, Indonesia and Malaysia. According to the company, Funding Societies has expanded its crowdfunding book by 400% in 2017 while maintaining a default rate of just 1.5%.
Kelvin Teo, Co-Founder and CEO of Funding Societies, commented on the milestone;
"We started Funding Societies while at Harvard to positively impact SMEs in Southeast Asia. 2017 has been a strong year, as we gained global recognition for our efforts including our loan mobile app FS Bolt and our chatbot Miyu. We'd work even closer with the SME community in 2018, in line with our motto 'Stronger SMEs, Stronger Societies'."
Founded in 2015, Funding Societies provides business financing to underserved SMEs for their working capital and expansion needs. This is facilitated through its online marketplace where retail and institutional investors can join together to lend to Asian SMEs. Businesses can originate loans ranging from just S$ 5,000 and up to S$ 1 million.
Funding Societies says it has facilitated funding across industries including Manufacturing, Engineering, Construction. Professional Services, Wholesale and Retail Trade amongst others. Most of the SMEs which Funding Societies has funded are said not have received adequate financing through traditional options (IE Banks). Others have existing bank loans but approach Funding Societies for fast and short-term bridging loans.
Referencing a Visa / Deloitte study, Funding Societies says that four in 10 SMEs in Singapore are unserved by existing financial institutions when addressing their financing needs. This problem is compounded, with 72% of Singapore SMEs requiring funds to better manage their working capital and cash flow. Alternative financing providers like Funding Societies want to fill this void while helping to fuel the growth of local businesses.
Funding Societies recently was recognized for its Indonesian entity, Modalku, which won the Global SME Excellence Award from United Nations' ITU Telecom. It is the first and only Asian startup to win the award.
The company was also included in CB Insights' Fintech 250 and won the Best in Customer Experience Asia award from Retail Banker International.