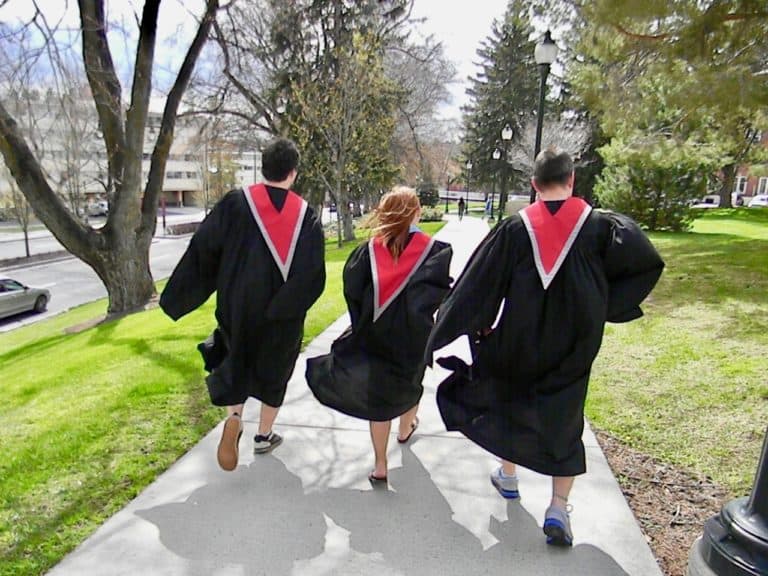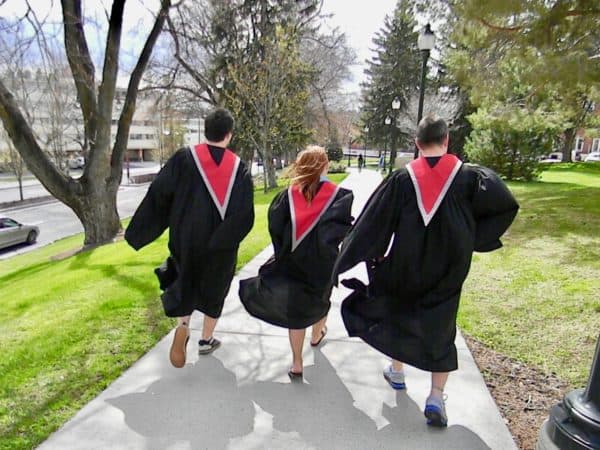 Fluid Credit, a Fintech startup that targets college students and responsible credit, has published "Fluid By The Numbers", a "power ranking" that looks into thousands of U.S. college students' credit and spending behavior. Fluid provides interest free credit to students to help build up their credit profile while garnering actionable spending data. Launched in late 2017, Fluid Credit grown to over 4,000 users, across 800 campuses in the United States.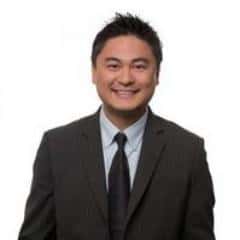 Fluid founder and CEO Timothy Li, who also contributes to CI, said this is something they have wanted to publish since inception. The App based platform starts collecting data as soon as a user opts in.  Data points include credit usage, banking and other social interactions.
"We want to make credit and spending a topic of discussion. By publishing some of these numbers, we want our university students to take pride in these 3 digit credit score as much as they do with their SAT scores. Our next journey is to truly understand the intricacies of how our universities students look at credit and their spending and saving behavior. Our goal is to continue to build tools and education materials for students to graduate college with a solid footing to begin their financial life," explained Li.
Fluid Credit has also started offering "Credit 101" courses on its website with subjects such as "How is a credit score used?" And "What is considered a prime credit score?"
"We believe that while our students are getting an world class academic education, they should also be taught to leverage a powerful tool such as credit score during and after college to refinance their student loans, getting into an apartment without heavy deposit and get into an automobile with a low rate to start their next chapter of their live," added Li.
So what did Fluid discover?
The Top Three Universities by Credit Score are as follows:
Miracosta College
University of Colorado at Boulder
Cuyamaca College
The Top Three Universities ranked by Savings are;
ABC Beauty Academy
Wittenberg University
Johnson & Wales University
The data was collected from over 3000 students across 800+ campuses in the US. Of course, as the Fluid platform continues to grow, you can expect the data discoveries to get even better.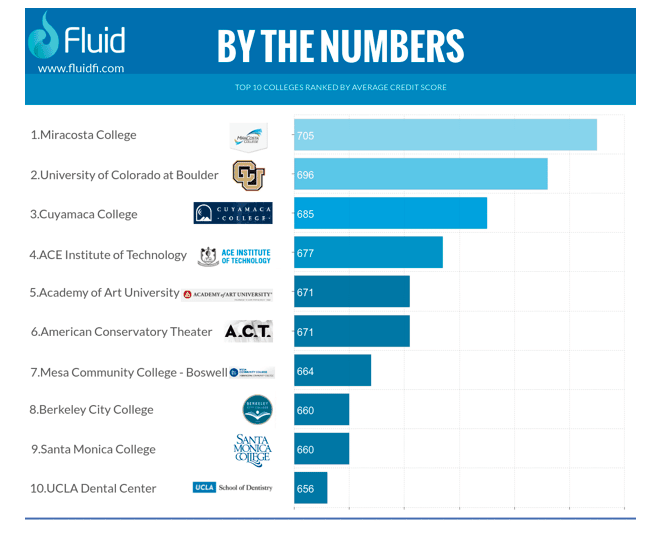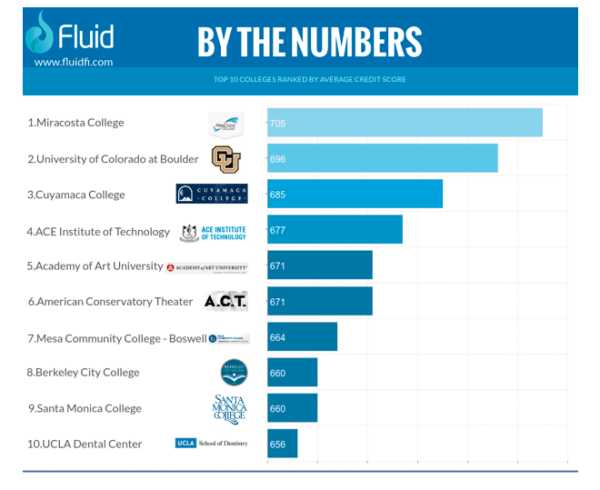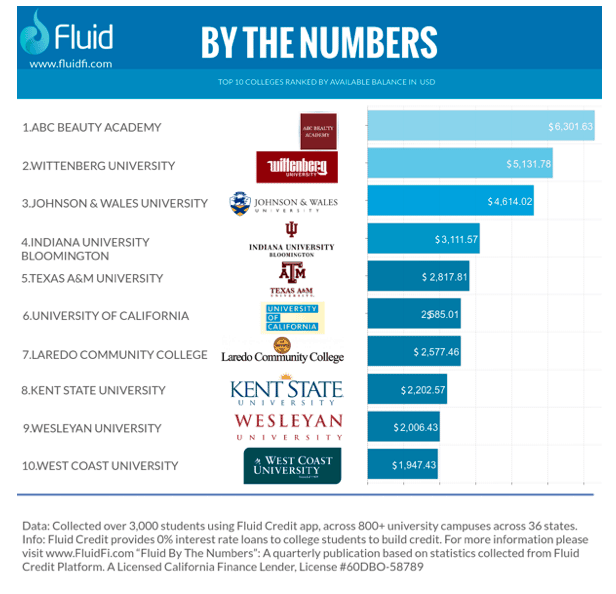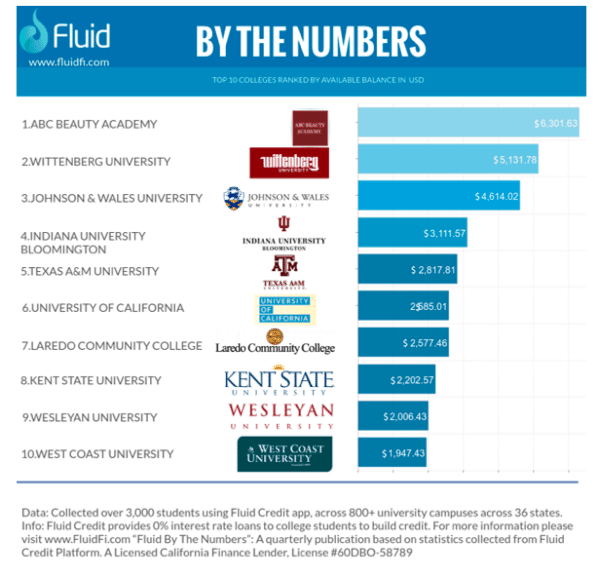 Sponsored Links by DQ Promote