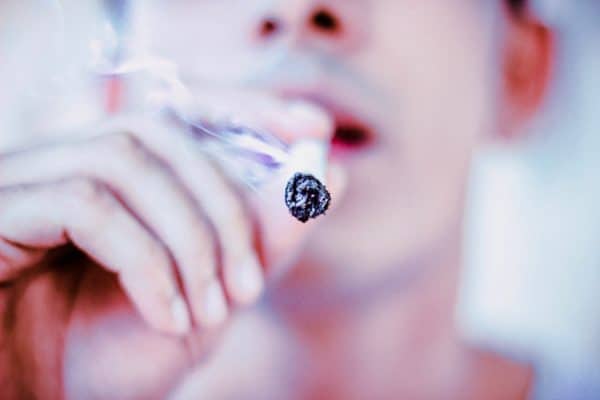 High Times, or the company that owns the eponymous High Times Magazine, the Hightimes Holding Corp. (THC), has filed do do a Reg A+ offering that seeks to raise up to $50 million in the sale of common stock at a price of $11 per share. The company intends on listing on NASDAQ following the funding round under the symbol "HITM." If the company is not accepted by NASDAQ, management will look to trade on OTC Markets or perhaps the TSX in Canada.
High Times has been around since before many of this sites readers graced the planet. The 43 year old company started out as a joke only to evolve into a successful company covering cultural events beyond the Cannabis world and marijuana cultivation. If you grew up in the 70's – High Times was the counter culture Bible of Pot.
There is always a Crash After the High
While the Reg A+ crowdfunding offer has not yet been qualified by the Securities and Exchange Commission there is plenty of good information in the Offering Circular.
According to the filing, High Times has been on a downward spiral.
During the three-year period from 2014 to 2016, the net income of THC and its subsidiaries declined from $3,421,592 in 2014 to net loss of ($2,926,000) in 2016.
Things did not improve in 2017 and for the nine months ended September 30, 2017, the consolidated net loss of the Hightimes Group hit ($15,955,000), impacted in part by a $6,689,000 non-recurring non-cash stock compensation charge, and an additional $2,744,000 non-cash charge for debt discount and change in derivate value for the same period. That still leaves a multi-million hole in the balance sheet that has been plugged by third party lenders.
Additionally, the Hightimes Group has recently entered into a merger agreement with Origo, a company that currently trades on NASDAQ under ticker symbol OACQ. Under the Agreement, the Hightimes Group must be valued at a minimum of $250,000,000 and is subject to increase in value for each dollar of net proceeds in excess of $5,000,000 from subscribers in the Reg A+ Offering.
There are a lot of moving parts to this deal that make it a challenge to follow. At closing of the merger, the successor will issue, as Merger Consideration, a minimum of 23,474,178 shares of its common stock to the former holders of Hightimes Holding securities (other than holders of Hightimes Holding stock options) with each share of the successor valued at $10.65 per share, which appears to mean immediate dilution for Reg A+ backers.
So where will the Reg A+ funding go if the offer is approved by the SEC and investors back it?
According to the company, they are assuming that a substantial potion of any proceeds will go to $11.5 million in senior secured debt provided by a company named ExWorks Capital Fund I, L.P. that is currently scheduled to mature on August 28, 2018. The company believes this debt may be refinanced by another lender or extended by ExWorks.
High Times management says that in the event that ExWorks does not elect to extend the maturity date of their obligations or they are unable to refinance such indebtedness, they will have to use approximately $12.7 million of the net proceeds of this offering to retire such indebtedness – if they raise enough money.
Even more concerning, the Offering Circular states that If they fail to repay or refinance the ExWorks indebtedness, ExWorks will be in a position to foreclose on all of our assets, in which event, investors in this Offering could lose their entire investment.
Are you High?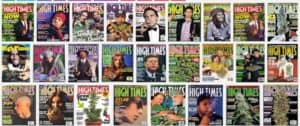 The High Times group admits it has experienced declines in its print and other advertising revenues and circulation revenues due to challenging conditions in the magazine publishing industry. Apparently what they hope to accomplish is to increase the number High-Time's events, including their Cannabis Cup events, while leveraging their well known brand in the fast emerging legalized Cannabis sector. These new opportunities are yet to be exploited.

So can they pull it off? Who knows, but the eye popping valuation and convoluted deal structure means anyone considering investing High Times should do some deep due diligence first.

Have a crowdfunding offering you'd like to share? Submit an offering for consideration using our Submit a Tip form and we may share it on our site!

Sponsored Links by DQ Promote