Elevate Credit, Inc., a tech-enabled provider of innovative and responsible online credit solutions for non-prime consumers, announced on Monday it has appointed former PayPal and loanDepot executive, Brian Biglin, as its new Chief Credit Officer.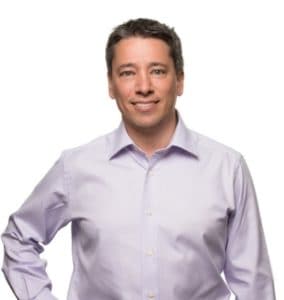 According to Elevate, Biglin has nearly 25 years of leadership in the areas of risk management and operations, financial product management, financial technology platforms and financial consulting services. He served as Chief Credit Officer at Bill Me Later when it was acquired in 2008 by PayPal, and he continued until 2014 as Chief Credit Officer at PayPal, where he helped grow the portfolio from $400 million to $6 billion and managed credit through the Great Recession. Mr. Biglin subsequently was Chief Risk Officer at loanDepot.com and at Intuit. While at loanDepot, he built a new consumer lending platform and helped create the first personal loan securitizations for the company; at Intuit he reduced fraud losses, improved customer experience, overhauled operations and increased efficiencies. Prior to PayPal, he held various risk and business intelligence roles at Hitachi Consulting, Microsoft Corp., and Exterra Credit Recovery. He began his career as a Credit Risk Manager at Household Credit Services. Most recently, Biglin was CEO of Pacific Credit Group. 
 Speaking about Biglin's appointment, Elevate CEO Ken Rees stated:
"The need for credit innovation has never been greater, given the state of American and British consumers who can't access traditional forms of credit, so we are thrilled to have someone with Brian's deep experience leading our efforts to bring better options to the marketplace. We have a strong team that has developed very successful credit models that continue to improve our credit quality at impressive levels. I know they will excel even further under Brian's great leadership."
 Biglin added:
"I'm impressed with Elevate's leadership in using non-traditional measures of creditworthiness and advanced analytics to look at customers through a different lens as well as the company's passion to bring product innovation and delivery when and where customers need it most. I'm excited to help this great team build on Elevate's strong record of innovating to deliver responsible products that give access to credit and transparency to customers while meeting rigorous regulatory standards."
Elevate noted that Biglin leads Elevate's industry-leading technology and proprietary risk team, including some of the most advanced thinkers in risk analytics and machine learning for hard-to-underwrite consumers – with more than 35 data scientists, more than 25 of whom have advanced degrees and eight with PhDs. He also oversees Elevate Labs, Elevate's advanced analytics center of excellence headquartered at its state-of-the-art facility in San Diego and spread across four offices in the US and the UK.