Earlier this week, online lending platform SoFi announced to its employees that, despite its successes in 2017, it will be laying off 65 employees (5% of its 1,300 workforce) in its mortgage-operations centers in Healdsburg, California and Cottonwood Heights, Utah.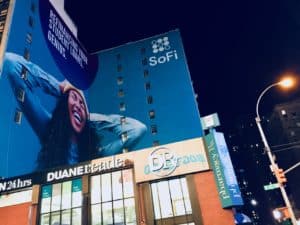 According to the Wall Street Journal, a SoFi spokesman reported that the lender has made some changes to staffing to ensure it has the right people in the right roles and locations to power its growth. The spokesperson also stated that SoFi is currently looking to fill more than 175 open jobs.
The layoff news comes just weeks before the company's new CEO, former Twitter COO Anthony Noto, is set to start. Noto's appointment comes several months after former CEO and Founder, Mike Cagney, resigned from his position following a series of sexual harassment allegations. Speaking about Noto's appointment, Interim CEO Tom Hutton stated earlier this month:
"We are simply thrilled to have found someone of Anthony's expertise and knowledge to lead SoFi. The SoFi board unanimously agrees that Anthony's deep understanding of technology, consumer, and financial businesses make him the perfect fit to be SoFi's CEO. We could not be more excited to have someone of his caliber on board."
Noto added:
"SoFi has a significant opportunity to build on its leadership position in student and personal loans to revolutionize consumer finance and build a next-generation financial services company. I'm excited to work with Tom and the rest of the SoFi team."
Noto joined Twitter as CFO in July 2014 and has served as Chief Operating Officer since November 2016. Prior to Twitter, Noto served for almost four years as co-head of global TMT investment banking at Goldman Sachs where he was named partner in 2004 and served as the head of communications media and Internet equity research. Noto is set to assume his new role at SoFi on March 1st.
As previously reported, SoFi reported it closed 2017 having reached new milestones across its business, cracking $25 billion in funded loans since inception and over 430,000 members. The lender's student loan refinancing product has helped college graduates save over $2 billion and rising on student loan interest, and people have now used SoFi personal loans to pay off over $5 billion in credit card debt. In the fourth quarter.