Tencent Credit Launches Public Beta Testing in China
On January 30th, Tencent officially launched a public beta testing for its credit service-Tencent Credit. Users may get access to the service by searching "Tencent Credit" within WeChat, complete real-name authentication, bind his/her mobile phone number to the account and then be presented within his/her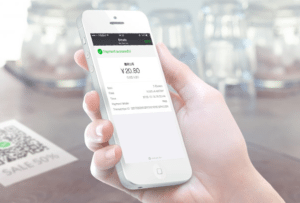 Tencent Credit score (ranging from 300 to 850). In fact, Tencent has already offered credit scoring service last August, but only limited to QQ SVIP users.
Tencent's major rival, Ant Financial, introduced its credit scoring services Sesame Credit as early as 2015. Compared with Sesame Credit, Tencent Credit could be applied in fewer contexts with only two main categories: 1) credit services (deposit-free bike-sharing, toy leasing, house rental), 2) financial services (cash loans of up to ¥300,000 yuan, consumer installment loan, and etc.). It is believed that the long-term development of online credit services shall depend largely on the context it may be utilized, which is the next challenge that Tencent needs to tackle in the future. (Source: Beijing Business Today)
WeChat users may get access to their credit score by searching 'Tencent Credit' #Fintech
Click To Tweet
Growth of China's Insurtech Industry Declined for the First Time Since 2012
According to the latest data released by CIRC, China's Insurtech trading volume reached 12.491 billion in 2017, making a growth of 102.6%. Though the industry experienced rapid increase last year, the total premium generated from the deals mentioned above was only 183.529 billion yuan, with a year-on-year decrease of 21.83 %. CIRC officials believed that the decline should be largely attributed to the increase of online auto insurance and the substantial decrease of investment-based insurance products.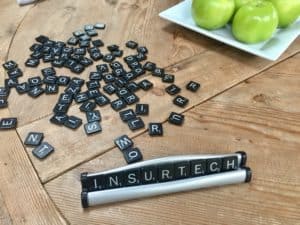 For the future development of Internet insurance, the previously released "Report on the Operation of the Internet Life Insurance Market in the First Half of 2017" (the "Report") argues that the decline in the premium income of Internet life insurance means that the traditional life insurance industry has reached its growth bottleneck by using the rapid and low-cost online access to acquire customers. The intangibleness of life insurance products, the potential of purchase demands, the long-term nature of after-sales service and other characteristics all determine the long-term existence of face-to-face communication, sales and service in the traditional life insurance industry. With the implementation of "Internet +" strategic layout, life insurance companies should apply a combined method of online and offline operation and build a new insurance ecosystem by big data, cloud computing, Blockchain and AI. (Source: ZQRB.cn)
China's #Insurtech Industry Declined for the First Time Since 2012
Click To Tweet
The PBOC Plans to Bring Macro-prudential Regulation Towards Fintech Industry
In a recently published article, Yi Gang, deputy governor of People's Bank of China, presented a detailed analysis of the challenges faced up with China's monetary policy in 2018 and the basic coping strategies. It should be noted that the PBOC is also planning to set up macro-prudential regulation framework towards shadow banking, property finance and internet finance and bring MPA assessment towards NCD and green credit. (Source: ifeng)
Zhongchoujia.com published China Crowdfunding Development Research (2017)
This week, the consultancy branch of Zhongchoujia.com, Renchuang Consultancy,  published the long-waited China Crowdfunding Development Research (2017). Here are the highlights of this report: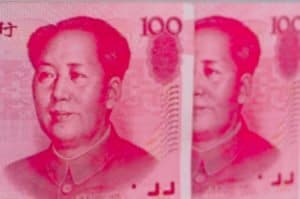 1. Number of Platforms: By the end of 2017, there have been 834 crowdfunding platforms in China, among which 294 are still in operation and 540 were closed or seeking transition;
2. Platform Types: Investment crowdfunding (90), equity crowdfunding (89), rewards crowdfunding (62), integrated crowdfunding (41) and charity crowdfunding (12);
3. Number of Campaigns: There were a total of 76,670 crowdfunding campaigns in 2017, of which 69,637 were successful;
4. Financing Volumes: The actual financing amount of successful campaigns in 2017 is 26 billion yuan, with a year-on-year growth of 19.58%.
It is noteworthy that in 2017 the auto crowdfunding market contributed the largest number of campaigns, success rates and financing volume. In addition, in 2017 the top 10 successful equity crowdfunding campaigns all raised RMB 60 million and above, and the top 10 successful investment crowdfunding campaigns all raised over RMB 30 million. (Source: WeiyangX)
In total there have been 834 #crowdfunding platforms in China, among which 294 are still in operation and 540 were closed or seeking transition
Click To Tweet
---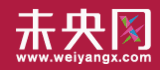 WeiyangX is the most influential website focusing on fintech in China. The site covers the latest news, industry data analysis, business practices, and in-depth fintech cases in fintech. WeiyangX is incubated by Fintech Lab. Founded by Tsinghua University's People's Bank of China (PBC) School of Finance in 2012, the Fintech Lab is the first and leading research entity dedicated to leading best practices, promoting interdisciplinary innovation, and encouraging entrepreneurship in the field of fintech through scientific research and innovative project incubation.