CoinDesk, a leading global digital media company focused on crypto assets and blockchain, released its Q4 State of Blockchain Report, a respected authority on blockchain trends research and analysis. The quarterly report comes on the heels of one of the busiest quarters in the industry's history, when the cryptocurrency market cap doubled from Q3 2017 before hitting an all-time high of $600 billion.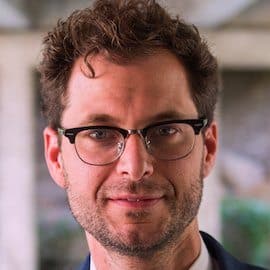 "We are proud to issue our latest State of Blockchain Report. The report captures the gold rush around cryptocurrencies and investments across the second half of 2017," shared CoinDesk Director of Research Nolan Bauerle. "Q4 numbers blasted by nearly every data point we track. Despite the roller coaster start to 2018, we expect increases in market entrants, exposure and real-world applications across 2018."
CoinDesk's comprehensive research revealed several major highlights from Q4 2017 that will undoubtedly have a major impact on Q1 2018 and beyond, including:
Bitcoin's dominance fell below 40% as the market diversified;
Ethereum broke the transaction record for any blockchain during the quarter, nearly double its Q3 record and Bitcoin's all-time record.
At the end of Q4, ICOs raised $3.2 billion, a significant increase over the $1.2 billion raised in Q3. ICOs outperformed VC funding by 16x; as Token Generating Events (TGEs) however, ICOs were dwarfed by forks, which were behind over $40bn in new market cap.
Crypto assets outperformed traditional assets by nearly 13x year-to-date returns, with Bitcoin at 1278.4%, all digital assets at 707.3%, while global equities were at 23.0%, U.S. equities at 18.5%, gold at 11.9%, and global real estate at 4.2%;
[clickToTweet tweet="[email protected] Director of Research Nolan Bauerle: 'Q4 numbers blasted by nearly every data point we track.' #crypto #digital currency" quote="[email protected] Director of Research Nolan Bauerle: 'Q4 numbers blasted by nearly every data point we track.' #crypto #digital currency"]
The CFTC green lit CME and CBOE to list Bitcoin futures. This followed the trailblazer moves of LedgerX which received its licences to provide these contracts in Q3. New York's Department of Financial Services issued its 4th BitLicense, this time to BitFlyer;
Transaction fees increased slightly across the board, while the fees for Bitcoin itself tripled from Q3 to Q4 as Bitcoin transaction volumes increased by 32% amid a high point in demand to use the network;
Regulatory action on ICOs and cryptocurrencies differed markedly, depending on national jurisdictions.
In response to the groundbreaking rise and growing interest of the industry in Q4, countries around the world reacted in different ways. CoinDesk noted that Japan continued to embrace the industry with the approval of four new cryptocurrency exchanges, while South Korea and China both formally announced new restrictions on cryptocurrency trading and mining to mitigate market speculation and potential money-laundering activity. In the U.S., the SEC continued to provide regulatory guidance in response to rapidly growing interest in ICOs and potential challenges arising from that interest, while in Venezuela, President Nicolas Maduro announced the impending launch of the Petro, an oil-backed state-cryptocurrency.
In the paper, CoinDesk also reported on the investment side in the fourth quarter: only 19 VC deals were done for blockchain focused companies, while 140 ICOs were conducted. ICO amount raised hovered around $3.2 billion USD (an increase from $1.2 billion USD in Q3), while VC deals totalled $200 million USD (an increase from $156 million USD in Q3).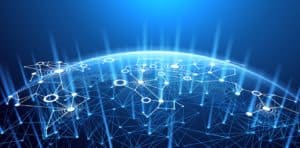 "Stemming from our popular sentiment survey, 60% of participants indicated they started following crypto in 2017, 86% own other cryptocurrencies outside of the top 3 (Bitcoin, Ethereum and Ripple), 81% did not go into debt to buy crypto, and almost half agreed that crypto was in a bubble," added Bauerle. "Additionally, a lot of commentary has somewhat equated new regulatory challenges with pending doom for the industry in 2018. However, our research has highlighted the rise of an increasingly sophisticated business and investment community operating in the blockchain industry, and we expect the interest from Q4 2017 to carry over into 2018 as these stakeholders work with regulators to a clear path forward for the industry."
The 183-page Q4 State of Blockchain Report is now available to the public, and can be found here.