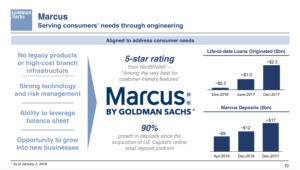 Today, during an investor presentation at the Credit Suisse 19th Annual Financial Services Forum in Key Biscayne, Florida, Goldman Sachs CEO Lloyd Blankfein delivered a presentation on his bank's operations.
Buried in the middle of the deck was some interesting perspective on Marcus, Goldman's foray into Fintech that is emerging as a leader in online lending. Crowdfund Insider previously reported that Marcus has originated over $2 billion in consumers loans by the end of 2017, noting its access to deposits will help fuel sector growth. But today, Blankfein shared that Marcus now has access to over $17 billion in deposits representing a huge amount of credit firepower at an unbeatable cost to lend.
In a savvy move, Goldman acquired GE Capital's retail deposits prior to launching Marcus. Since the acquisition, these deposits have grown an impressive 90%.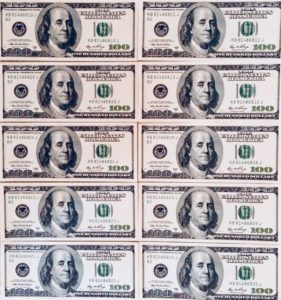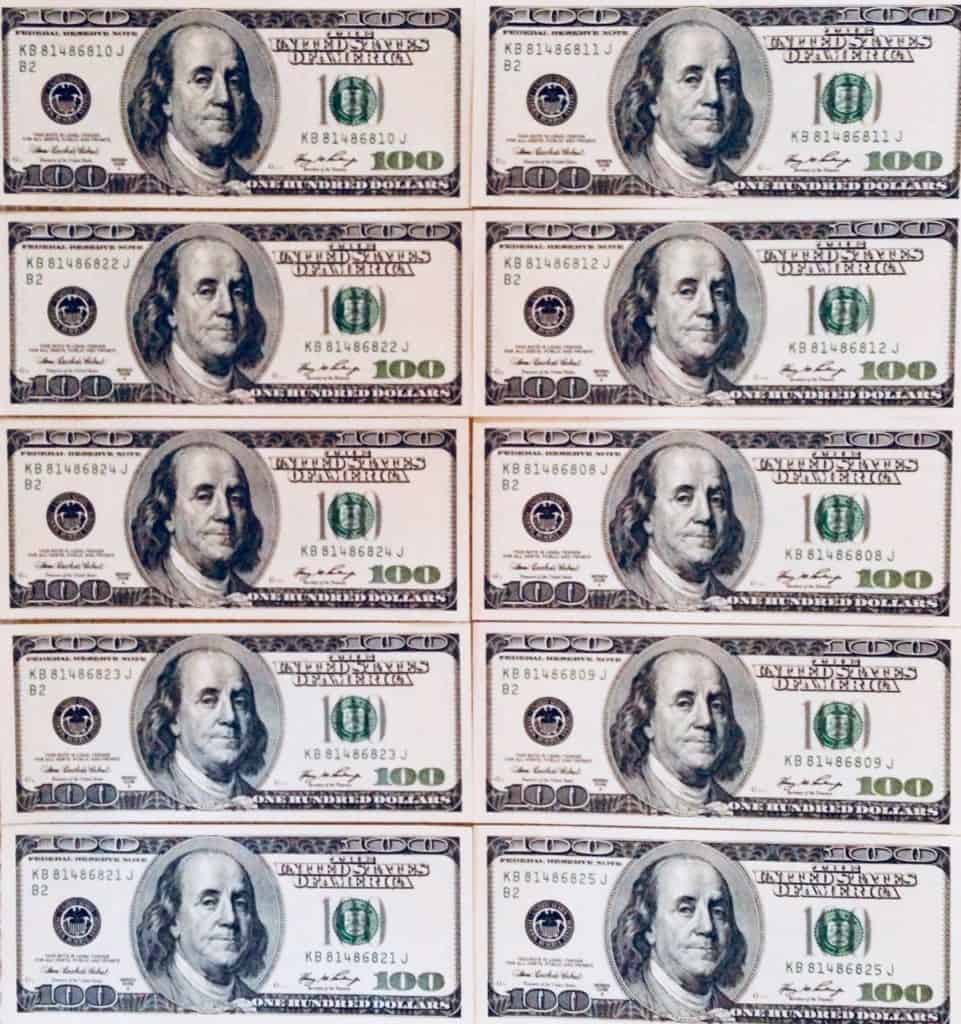 One of the most significant challenges for traditional online lenders / marketplace lending platforms is access to low cost capital. As we all know, bank deposits typically do not pay much in interest for the holders. Marcus has a growing source of inexpensive capital it may lend that may be unparalleled in the online lending sector representing a significant challenge for early online lending entrants.  Furthermore, Goldman expects Marcus to grow into new businesses (read other forms of lending such as SME loans, payables, autos – you name it).
Goldman clearly benefitted by observing the experience of the trailblazers in the online lending space. Now they are bringing it all together to create a formidable Fintech operation. I wonder what they are going to do with Crypto?