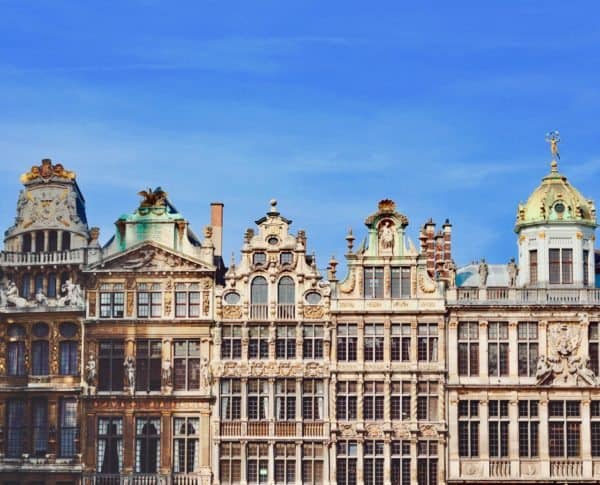 The European Commission has published their Fintech Action Plan representing a strategic approach to boosting "technology-enabled innovation in financial services".  As a first "major deliverable," the Commission published new rules designed to help crowdfunding platforms to expand across the EU's single market. The Commission is also proposing a single license so that any Fintech can be licensed in a single country and operate across the EU. This is perhaps the most important message of the EU Fintech Action Plan and is representative of a Europe that looks to the future and not the past. The Fintech Action Plan is foundational to Europe's Capital Markets Union (CMU), the ongoing pursuit of a true single market in the financial services sector.
The #Fintech Action Plan is foundational to Europe's Capital Markets Union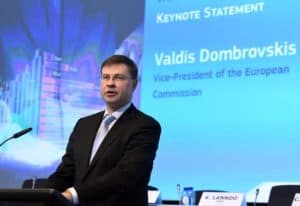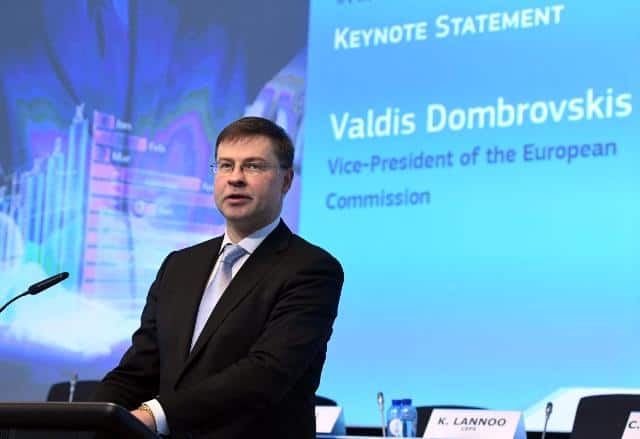 Valdis Dombrovskis, Vice-President responsible for Financial Stability, Financial Services and Capital Markets Union, who led the initiative, said this was necessary to compete globally;
"Europe's innovative companies need access to capital, space to experiment and scale to grow. This is the premise for our Fintech Action Plan. An EU crowdfunding license would help crowdfunding platforms scale up in Europe. It will help them match investors and companies from all over the EU, giving more opportunities for firms and entrepreneurs to pitch their ideas to a wider base of funders."
In the announcement, the Commission said Europe should become a global hub for Fintech. This hub will empower businesses and investors to take advantage of the power of the European single market.
the European Union should become a global hub for #Fintech
The Fintech Action Plan envisages a financial sector that benefits from the use of rapid advances in new technologies, such as Blockchain, artificial intelligence (AI) and cloud services. The Commission said it wanted to benefit consumers, investors, traditional finance and new entrants alike. The plan also seeks to make it safer and easier for new players.The Commission said it aims to make EU rules more future-oriented and aligned with the rapid advance of technological development.
The European #Fintech Action Plan envisages a financial sector that benefits from the use of rapid advances in new technologies, such as #Blockchain, artificial intelligence and cloud services
The Fintech Action Plan :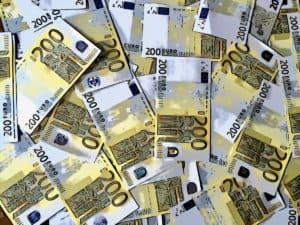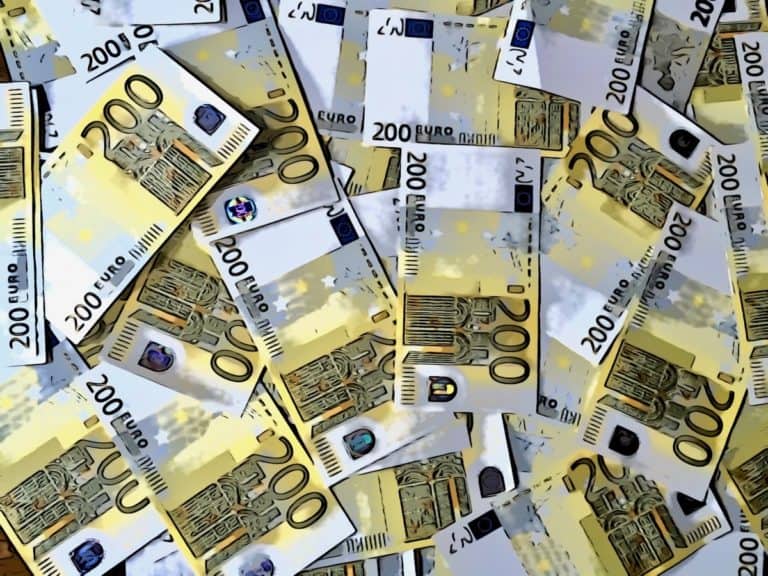 The Action Plan includes 23 steps to enable innovative business models to scale up, support the uptake of new technologies, increase cybersecurity and the integrity of the financial system, including:
The Commission will host an EU Fintech Laboratory where European and national authorities will engage with tech providers in a neutral, non-commercial space;
The Commission has already created an EU Blockchain Observatory and Forum. It will report on the challenges and opportunities of crypto assets later in 2018 and is working on a comprehensive strategy on distributed ledger technology and blockchain addressing all sectors of the economy. A distributed ledger is an information database that is shared across a network. The best-known type of distributed ledger is blockchain.
The Commission will consult on how best to promote the digitization of information published by listed companies in Europe, including by using innovative technologies to interconnect national databases. This will give investors far easier access to key information to inform their investment decisions.
The Commission will run workshops to improve information-sharing when it comes to cybersecurity;
The Commission will present a blueprint with best practices on regulatory sandboxes, based on guidance from European Supervisory Authorities. A regulatory sandbox is a framework set up by regulators that allows FinTech startups and other innovators to conduct live experiments in a controlled environment, under a regulator's supervision. Regulatory sandboxes are gaining popularity, mostly in developed financial markets.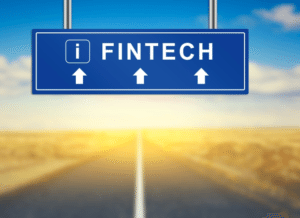 Specific regulation on crowdfunding recognizes the vital nature of providing access to capital for startups and SMEs in general. Inclusive of both peer to peer lending or an equity investment, investors receive a financial return for their support of these small firms. The Commission recognizes that it is currently extremely difficult for many platforms to expand into other EU countries. The Commission said this fragmentation is why crowdfunding in the EU is underdeveloped as compared to other major world economies. The single biggest hurdle is the lack of common rules across the EU. This disparity of regulation raises compliance and operational costs and prevents crowdfunding platforms from expanding across borders.
Today's proposal is said to make it easier for these platforms to offer their services EU-wide and improve access to this innovative form of finance for businesses in need of funding.
Once adopted by the European Parliament and the Council, the proposed Regulation will allow platforms to apply for an EU label based on a single set of rules. This will enable them to offer their services across the EU. Investors on crowdfunding platforms will be protected by clear rules on information disclosures, rules on governance and risk management and a coherent approach to supervision.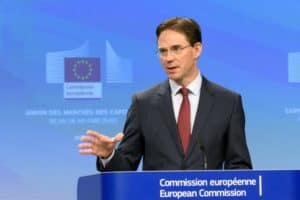 Jyrki Katainen, Vice-President for Jobs, Growth, Investment and Competitiveness, said that technology was transforming the financial industry. The way people access financial services is being revolutionized.
"Alternative sources of funding, such as crowdfunding or peer-to-peer lending, directly link savings with investments. They make the market more accessible for innovative entrepreneurs, start-ups and small companies. This objective is at the heart of the Capital Markets Union."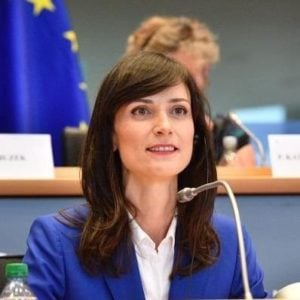 Mariya Gabriel, Commissioner for the Digital Economy and Society, added that digital technologies have an impact on the whole economy. Technologies like Bockchain can be game changers for financial services and beyond.
"We need to build an enabling framework to let innovation flourish, while managing risks and protecting consumers."
The Fintech Action Plan follows the CMU Action plan in 2017 that stressed the strategic importance of Fintech innovation. By fostering entrepreneurship and streamlining regulatory challenges competition can lower the costs for businesses and investors.
The Fintech Action Plan Fact Sheet is embedded below.
---
---
Sponsored