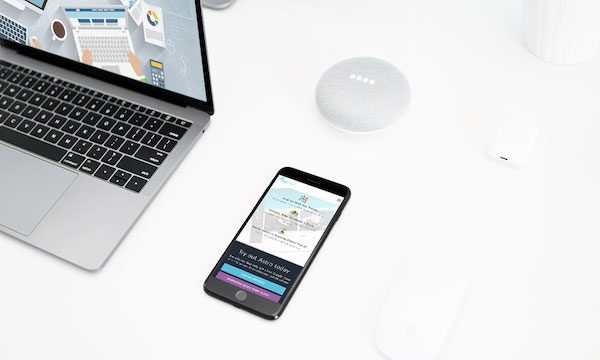 AtlasTrend, an online financial investment platform helping Australians invest in global trends, announced on Monday it is launching a voice-activated personal investment assistant called Astro. Founded in 2015, AtlasTrend stated it was formed to help all Australians learn about and invest in long-term global trends.
According to AtlasTrend, Astro uses verbal commands to provide users with real-time responses and information on AtlasTrend's investment portfolios and general investment info. The company also reported:
"Astro will inform users of AtlasTrend's investments, help them improve their investment knowledge and keep up to date with global investing trends. Investment markets can be daunting and AI-powered Astro provides users with insights to help make sense of the investment landscape. Unlike many other fund managers, AtlasTrend provides investors with total transparency over portfolio composition, meaning users can check how much of their money is in specific stocks, such as Amazon, Facebook, or eBay, for example."
While sharing more details about Astro's development, AtlasTrend Co-founder, Kent Kwan, stated:
"Astro is a friendly, at-home source of on-demand investment info, designed to help users quickly check-in on AtlasTrend's investments, as well as improve their investing knowledge through on-demand member access to components of The Atlas, AtlasTrend's database of financial know-how. One of the biggest problems with the financial services industry is the barrier to entry for everyday Australians. Astro helps cut through the jargon to make global trend investing more accessible."
Fundhost is the responsible entity of the AtlasTrend Funds. Fundhost's Co-CEO, Drew Wilson, added:
"We were delighted to work with our client AtlasTrend on the development of Astro. Astro and other innovations such as paperless applications improve the Investor experience and  increase satisfaction. Almost half of the development effort for these innovations is regulatory. We want to lead in this space."
Astro is available on Google Home, Google Home Mini, and Google Assistant devices.