Updates from the Blockchain Leadership Summit held in Zurich, Switzerland, indicate broadening interest in blockchain from traditional financial sector as well government agencies and country leaders. Hosted by INNMIND, global platform for startups and investors, and supported by KICKICO global fundraising platform, the forum gathered global industry professionals to discuss the future of blockchain.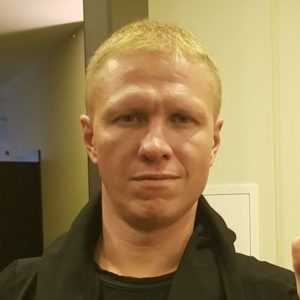 "The future of the industry depends on its key infrastructure and new products and projects that could be put in use by sectors and sub-sectors", predicted KICKICO Founder and CEO Anti Danilevski. "In order to have these new technologies in place, a proper mix of funding, crowd expertise and human power must be secured, which is exactly what KICKICO is capable of doing. The platform's community acts as a necessary filter extracting ICO gems from the dust and leaving scam and weak projects out of the field. And, in turn, the platform provides investors with rare opportunities of buying into future market leaders at their early stages."
Ben Banerjee, Board member of INNMIND, EastWest Institute and co-founder of Swiss Impact Investment Association added, that if properly utilised, blockchain technologies can fill the gaps and correct the flaws in the present financial system. He discussed how blockchain and cryptocurrencies can potentially reduce inequality and be used to financially include a major part of the world's population that heretofore lack banking access.
Swiss representatives, including the Cantons of Zurich and Zug were represented by Counselor Carmen Walker Späh, and Dr. Matthias Michel, Head of the Department of Economic Affairs of Canton Zug, took part in the conference were also open to acknowledge that Switzerland was on the slow side as digitalization is concerned, but the country hopes not to make this mistake again. They joked that although Switzerland is small in size, the country possesses a strong focus on innovation: "Regulation and policy-making of blockchain shall rest on four pillars, namely long-term vision, strategy, infrastructure and government support."
Beat Bannwart, Head of Strategic Innovation & Market Development at UBS Switzerland AG, added that there are many blockchain based solutions that can be implemented within the banking industry. He indicated that although banking itself is not headed toward extinction in any foreseeable future, it will face visible transformation. Blockchain can add value in such areas as escrow, trade and settlement and interest bearing investments.
During his lecture, Dr. Sergey Glazyev, economic advisor to the President of Russia, stressed that blockchain based solutions are among the most up-to-date methods and techniques, and those need to be employed both by the government sector and private enterprises. Among other benefits, Dr. Glazyev emphasized the unrestricted nature of digital money, which is not subject to any unpredictable freezes and sanctions, thus reducing political risks. In this respect, he concluded that Russian banks are looking closely into switching some of their international operations into crypto formats.

Government initiatives in blockchain were further elaborated by Prince Michael of Liechtenstein and Kairat Kelimbetov, Governor of Astana International Financial Centre, Republic of Kazakhstan. Kelimbetov said that all countries fall into two large groups, one being totally crypto-friendly, and the other – extremely hostile. Kazakhstan's aim and ambition, he added, is to bring together key CIS talents and provide them with essential tools and good working conditions. The country's authorities are positive that connection between crypto and traditional financial sector needs smart and careful regulation.

Sponsored Links by DQ Promote