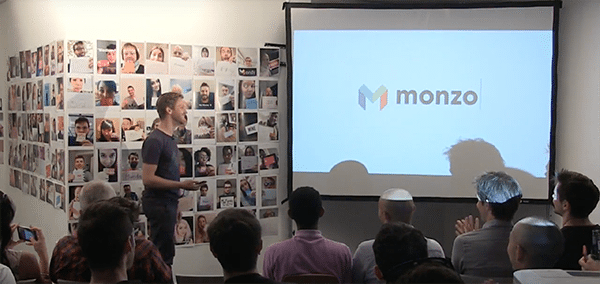 On Monday, UK-based challenger bank Monzo announced it has achieved half a million current accounts. The company launched its current accounts in October last year and since then, thousands of users have upgraded their accounts or signed up to start using Monzo's banking products.
"This is Monzo's biggest milestone since we officially became a bank back in April last year. And we want to say thank you to everyone who's chosen to join us. It's incredibly exciting to be allowing new signups again now the vast majority of existing customers have upgraded."
Monzo also reported that it will close the prepaid Beta on April 4th, so if users have not upgraded, their card will stop working and they won't be able to use your Monzo app to make or receive payments. The fintech startup added:
"Whether you've been with us from the very start and still have your Alpha card stashed away safely or you're a brand new user who's just started using Monzo, thank you so much for all your help and support so far. We can't wait for what's next!"
Check out Monzo's expansion in the video below.