Binance, one of the largest cryptocurrency exchanges in the world, has setup shop in the Mediterranean Island country of Malta. The EU country is tiny at just 122 square miles in geography. The population tops out at around 450,000. The weather is perfect in the summer and the winter months are rather warm making it a pleasant tourist destination. But while Malta may be small in size it has set its sights on big things as it wants to be known as the "Blockchain Island" that is crypto-innovation friendly.
As was previously reported, Binance had decided to shift operations away from Asia just as the exchange had received a warning from the Japanese authorities. Binance was founded in Hong Kong but preferred to say it did not have an official corporate headquarters. Earlier this month, Binance had been the victim of an attempted hack. The exchange reported it had effectively defended its platform against the hack and then offered a $250,000 bounty to anyone who could provide information that led to the arrest of the criminals.
Malta may be small in size it has set its sights on big things as it wants to be known as the #Blockchain Island that is crypto-innovation friendly
Click To Tweet
Binance said it had studied multiple locations but selected Malta due to its "pro-Blockchain legislation" and stability for Fintech companies due to its regulatory framework. Binance expects to hire up to 200 people in Malta.
Binance CEO & Founder, Zhao Changpeng, said that following a meeting with the Parliamentary Secretary Silvio Schembri they came away impressed with the forward thinking nature of Malta's government;
"After reviewing a proposal bill, we are convinced that Malta will be the next hotbed for innovative blockchain companies, and a centre of the blockchain ecosystem in Europe," said Changpeng. "Binance is committed to lending our expertise to help shape a healthy regulatory framework as well as providing funds for other blockchain start-ups to grow the industry further in Malta."
Malta's government is actively pursuing digital innovation and is looking to create a safe operating environment for cryptocurrency / Blockchain based companies. The government is currently crafting the "Virtual Currency Act" to foster a conducive environment.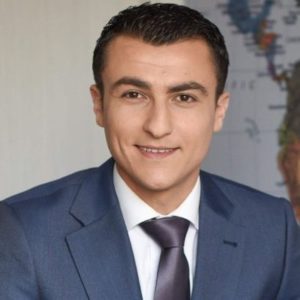 Binance quoted Schembri regarding their selection of Malta;
"This is a clear vote of confidence in our country and the work being done in this sector, mainly by the latest policy launched to offer a regulatory framework of DLT operations. It is obvious that Malta has become a natural point of reference on the international sphere and companies such as Binance will continue to look into Malta to further expand their operations or establish a base. Binance's presence in Malta sustains our vision, that of making Malta 'The Blockchain Island'."
'Binance's presence in Malta sustains our vision, that of making Malta 'The #Blockchain Island'.'
Click To Tweet