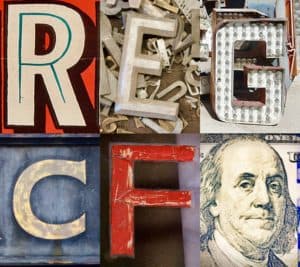 For companies that have used Reg CF to raise growth capital online compliance does not stop at the Form C. Issuers must file an annual report type document. If you have an end of year (December 31st) fiscal calendar, and you used Reg CF, the deadline to file this annual report is fast approach. The Form C-AR must be submitted to the Securities and Exchange Commission by April 30th. If you fail to comply, you will be in violation of federal securities law – something you don't want to happen.
A recent post on iDisclose, an automated disclosure platform for Reg CF and Reg D issuers, helps to clarify the requirements:
For issuers that have conducted successful raises:
Form C-AR is very similar to the Form C disclosure document required in the initial offering, except that it does not include offering specific details and must be updated with the most current information. In addition, although it requires GAAP financials to be attached as exhibits, the financial statements do NOT need to be audited or reviewed by an accounting firm, regardless of how much money the issuer raised.  The Form C-AR must be filed with the SEC and posted on the issuer's website.
For issuers with ongoing raises:
All open deals must have financial statements for the immediately preceding fiscal year dated within 120 days from the end of that fiscal year. Thus, issuers with December 31 fiscal year ends, must provide financial statements for 2017 in their offering exhibits by April 30th of this year. These updated financial statements will be filed as a Form C/A. The updated financial statements must be of the same review level as the ones initially filed. Thus a company raising $250,000 would still need to file "reviewed" financial statements for 2017. The Form C itself does not need to be amended, unless a material event has transpired.
A question arises as to whether the updated financial statements are material and require the reconfirmation of all current investors. While the SEC has said that it is a company specific determination and will not provide guidance, certainly if the financial statements are wildly different from prior statements or what was projected by the company, this would rise to the level of "material" and require reconfirms. If an issuer has an outstanding offering but has reached its minimum amount, it should consider whether continuing the offering and preparing another set of reviewed financial statements and potentially getting reconfirms from all investors is worth it, versus closing their deal early and filing the Form C-AR which does not require reviewed financial statements and will not require investor reconfirmations. These are issues to discuss with an attorney.
So if you have crowdfunded under Reg CF, or you are in the process of using the exemption, it is best to talk to your accountant etc. to make certain your regulatory items are in order.