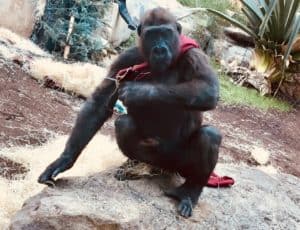 MailChimp added its name to the growing list of digital services and platforms banning cryptocurrency and initial coin offering promotions this past week. Mailchimp sends over one billion emails every single day sending more list managed emails than anyone (according to the Chimp). Most certainly their decision to shun cryptocurrencies have compelled ICO issuers, both legitimate ones and others that are not so legitimate, to seek alternatives. BitBounce, a cryptocurrency based company, has announced a solution for Blockchain email marketing needs.
One Door Closes and Another Opens
Bitbounce states:
"MailChimp just blocked crypto and blockchain projects from using its email marketing service. This is the latest development in a wave of anti-blockchain policies adopted by incumbent advertising and marketing platforms in recent months. If nothing is done about these blanket policies, they could slow the spread of innovative crypto and blockchain-based solutions. That's where BitBounce can come in.
We are bringing out the enterprise edition of BitBounce in late Q2. It will facilitate incentivized email marketing campaigns to your email lists and BitBounce consumer users. If you have a business or project you want to market, BitBounce Enterprise can be your go-to, pro-blockchain email marketing option."
BitBounce is accepting registrations now as they seek to fill the void created by Mailchimp.
BitBounce is a cryptocurrency spam solution using the Credo token as a cryptocurrency to get paid to read emails (or decide not to). Bitbounce completed an ICO back in the summer of 2017 raising over $11 million. It gained prominent VC and crypto advocate Tim Draper as both an investor and an advisor.