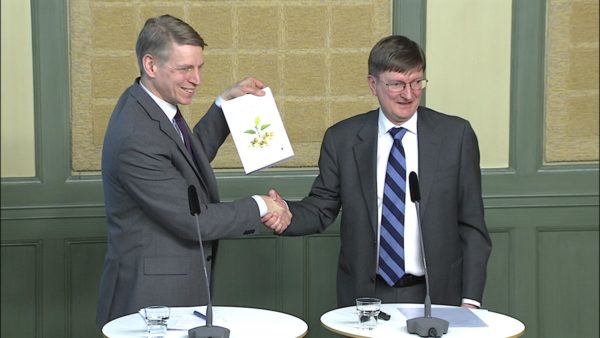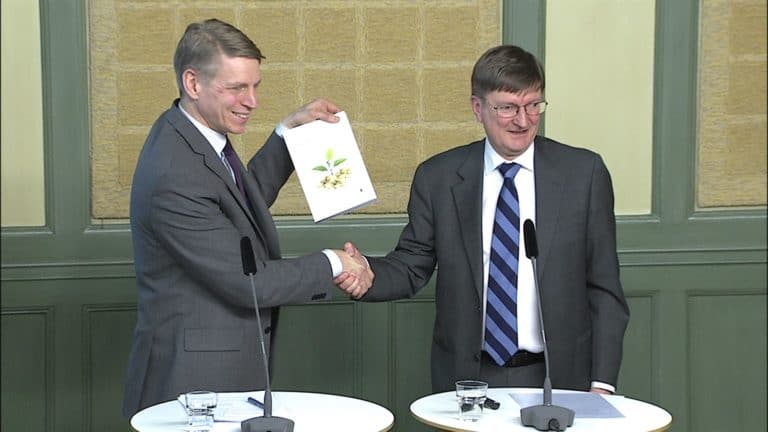 Sweden recently published a report on domestic growth of crowdfunding. Daniel Daboczy, CEO and co-founder of FundedByMe based in Sweden, commented;
"It's good to finally have the Ministry of Finance's proposal written down on 549 pages, where they clearly take a stand on crowdfunding."
According to the report which covered both loan based and equity based financing, crowdfunding has grown by 548% recently to €86 million.
Gräsrotsfinansiering
Minister for Financial Markets Per Bolund announced the report saying crrowdfunding is small but growing rapidly, becoming an established part of the financial market.
"It is positive that we see the emergence of [crowdfunding] platforms and that this form of financing can offer a complement to bank financing," said Per Bolund. "It's important to help companies get funding, especially small and medium-sized companies and companies in the start-up phase. At the same time, we want to ensure high consumer protection so that the growth of grassroots financing is sustainable."
The review of the crowdfunding market in Sweden has identified the role, function and incentive structure applicable to the market for online capital formation, as well as analyzing certain questions in relation to existing regulation, especially regarding loan-based and share-based financing. The report states that crowdfunding is seen as a great value for individuals and entrepreneurs.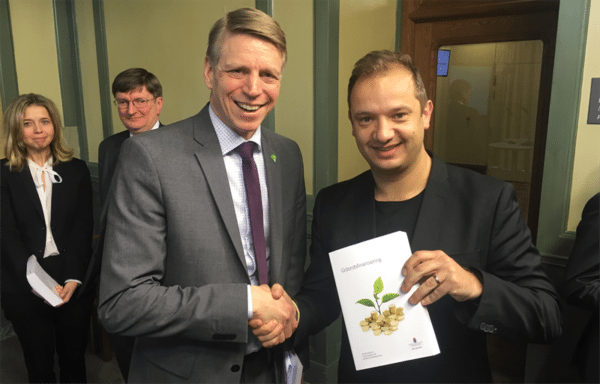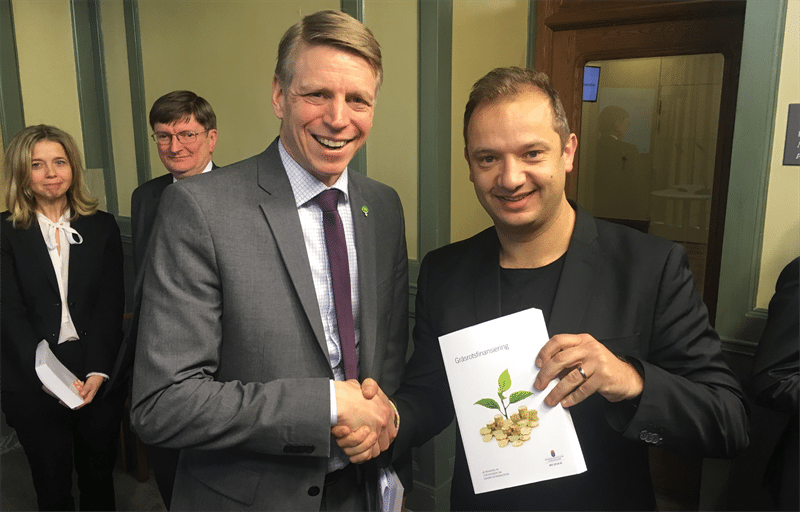 The report was welcomed by the crowdfunding platform FundedByMe who's been operating in the field of equity crowdfunding since 2012.
"The ministry also sees community benefits with crowdfunding and wants to strengthen its marketplace, something that is very good for FundedByMe," states Daboczy. "Of course, the challenge is to see how quickly the proposal can go to referral, taking into account the newly proposed EU regulations. FundedByMe has been self-regulated in the last 5 years and now we can deal with very clear directives. We are very pleased that the report has been presented and it is seen as beneficial for our business."
The Swedish proposal is expected to take in consideration the EU Commission's draft proposal which was just recently announced by the Commission. The proposed Swedish regulation could come into effect at the earliest on 1st of May 2019.

Michaela Berglund, CMO of FundedByMe, said it was positive to hear the Ministry of Financeial Markets raise the value of crowdfunding at a time when more entrepreneurs are considering raising capital online. She added that low interest rates were also contributing to individuals seeking alternative investments in early stage companies.

Sweden Crowdfunding Report grasrotsfinansiering-sou-201820


Sponsored Links by DQ Promote