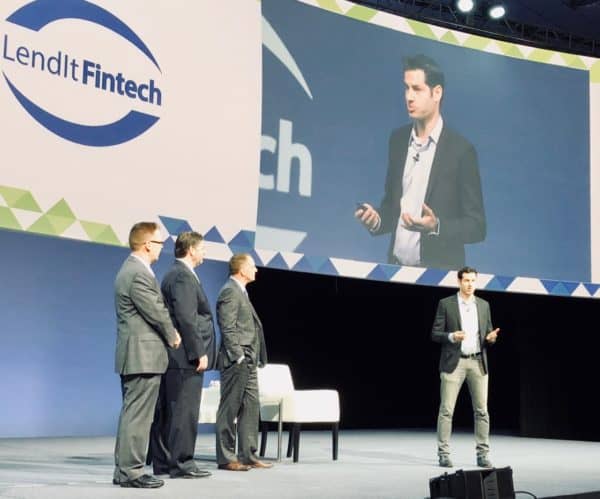 During the 2018 LendIt Fintech conference in San Francisco this week, SeedInvest CEO Ryan Feit delivered a presentation on the current state of securities regulations in regards to initial coin offerings (ICOs).
Until recently, much of the ICO activity in the US was completed in total disregard to existing securities law. Comments emanating from the Securities and Exchange Commission (SEC) clarified their view that pretty much all ICOs were securities and needed to file for an appropriate securities exemptions. One of the most compelling aspects of tokens issued during an ICO is the fact that typically soon after the minting of these digital coins they could be traded on a crypto-exchange thus creating immediate liquidity. This creates another significant hurdle for issuers who want to remain compliant in the eyes of the SEC (and CFTC) as the exchanges are not regulated and these tokens are being viewed as securities.
Feit, who has been in the securities crowdfunding space for some years now, points to two of the biggest challenges in the ICO market;
"The biggest challenge to launching successful token offerings in a regulated environment will be secondary market liquidity," said Ryan Feit, CEO & Co-Founder of SeedInvest.  "The crypto community is going to need to figure out a number of securities issues that nobody is talking about such as Blue Sky and 12(g)."
The 12(g) rule has to do with a severe limit on the number of token holders of record and a trip wire on assets above $10 million. If you trigger 12(g) the SEC expects you to become a reporting company like companies traded on public exchanges. That is a problem.
Blue Sky references the need to kiss the ring of every single state regulator before you trade securities on an exchange.  Feit says Reg A+ may be the solution that ICO issuers need but, again, this securities exemption is not without certain requirements that take both time and money.
See the presentation below.
[scribd id=375998668 key=key-2EqijxB0hiyoaYfMfl8Q mode=scroll]