The Ministry of Economic Affairs and Climate (EZ) has reportedly approved Funding Circle Netherlands as a Guarantee SME Credit (BKMB) scheme participant.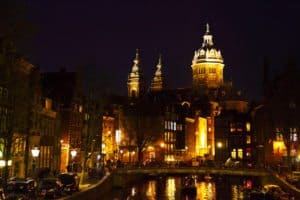 According to AltFi, for participating firms, which are typically major banks, the BKMB provides guarantee of up to 75% of the loan amounts that fit within its criteria. It was also reported that nearly 3,300 guarantees were issued under the BKMB last year and managing director of Funding Circle Netherlands, Jeroen Broekema revealed to the media outlet that the vast majority of guarantees issued came from the big three banks, but only went to medium-size companies.
"Banks can easily say they're increasing they lending in SME lending – and it's true, they're not lying, but it all goes to these medium-size enterprises."
Broekema also reported that Funding Circle Netherlands has gone through a due diligence process to receive approved for the guarantees and that getting a stamp of approval from the Dutch government was the main priority for him and his team. Although Funding Circle Netherlands has yet to issue a guarantee loan, it now has plans to apply the guarantee to loans for smaller-sized businesses.
The recent approval from the Netherland's government comes just a little over six months after Funding Circle announced its partnership with Dutch financial services group, Aegon. As previously reported, the partnership would notably see the financial service company fund £160 million of loans in the first 12 months under a framework agreement, with the intention to extend this step-by-step into a four-year funding program.