Online lending for small business OnDeck (NYSE: ONDK) announced this week that it has priced $225 million initial principal amount of Series 2018-1 Fixed Rate Asset-Backed Notes in a private securitization transaction. According to OnDeck, the notes will be issued in four classes and were priced with a weighted average fixed interest rate of 3.75% per annum.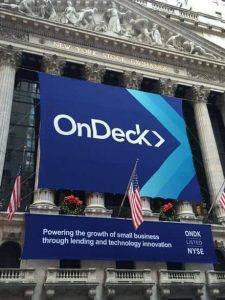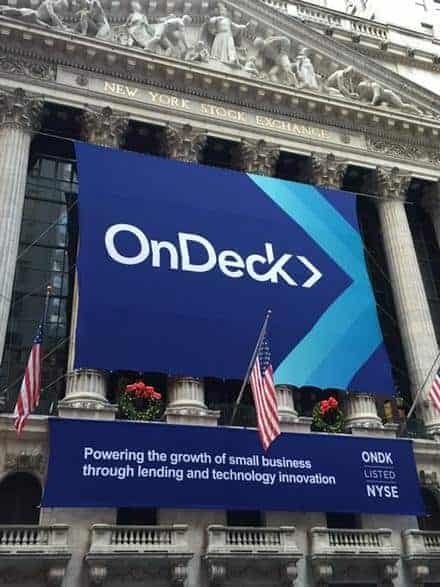 OnDeck reported that the Notes will be issued by OnDeck Asset Securitization Trust II LLC, a wholly-owned subsidiary of OnDeck. They will also be secured by and payable from a revolving pool of OnDeck small business loans. Ken Brause, CFO of OnDeck, stated:
"This highly successful financing will help further our mission of providing credit for small businesses while further reducing our cost of funds. The transaction demonstrates clear recognition by the institutional investor community that OnDeck's lending platform can manage a growing small business loan portfolio in a responsible and disciplined manner. With over ten years of historical performance, the benefits of underwriting using OnDeck's proprietary data and analytics engine and the OnDeck Score are clear."
The net proceeds from the Notes offering will notably be used by the Issuer together with other available funds to optionally prepay in full a prior notes issuance that had a weighted average interest rate of 4.7% at December 31, 2017. Ron Elimelekh, Head of Capital Markets of OnDeck, added:
"We are pleased with the continued success of OnDeck's securitization program as demonstrated by the pricing of our third transaction. This issuance reflects OnDeck's most successful securitization issuance to date, with strong investor interest resulting in broad participation by existing and new institutional investors, expected improvement in credit ratings, and a significant reduction in cost of funds despite a rising interest rate environment, and is a testament to the strength of OnDeck's business model."
The transaction is scheduled to close on April 17th.