Pundi X (CURRENCY: PXS), a cryptocurrency point-of-sale solution provider, announced on Tuesday it has appointed Microsoft and Ethereum veteran David Ben Kay as its new Chief Legal Counsel.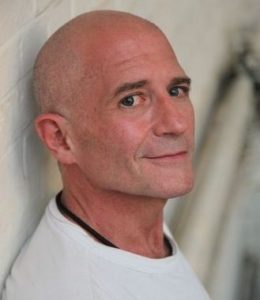 According to Pundi X, Ben Kay helped establish over 250 companies in that country, including Microsoft's China subsidiary which he helped set up in the early 1990s. He later joined Microsoft China as general counsel in 2003 and led the company's work on intellectual property, anti-piracy, government relations and corporate social responsibility. In recent years, Ben Kay has advised more than fifty start-up and early-phase technology companies and developed an expertise in legal issues involving blockchain technology. Speaking about his appointment, Ben Kay stated:
"I'm really excited about joining the Pundi X team and working with them to achieve their vision of mass inclusion: enabling consumers and merchants everywhere to use and exchange cryptocurrencies with ease. I'm also hoping we can have a positive impact on the whole ecosystem through working with industry associations and government regulatory bodies to take a rational and encouraging approach to the blockchain and cryptocurrencies. I've worked as an advisor to a number of blockchain-based startups, but it was Pundi X's mission and the clarity of vision and passion of the Pundi X team that made me want to join them and contribute whatever I can to their success."
CEO and Co-Founder of Pundi X,  Zac Cheah, added:
"Pundi X has already fielded pre-orders for our latest XPOS model from Switzerland, Japan, Korea and Singapore and expanded its presence across Southeast and East Asia, Latin America, and Europe. Having an in-house counsel with David's depth of experience and knowledge of emerging blockchain regulations will be essential to ensuring we successfully achieve a global rollout to 100-million consumers in six continents."
The appointment of Ben Kay comes just a few months after Pundi X completed its public token sale. It reached its hard cap of $35 million dollars in less than 90 minutes.