LendingTree, Inc. (NASDAQ: TREE) announced on Friday it has entered into a definitive agreement to acquire Ovation Credit Services, Inc., a provider of credit services with a strong customer service reputation. According to LendingTree, Ovation Credit Services utilizes a proprietary software application that facilitates the credit repair process and is integrated directly with certain credit bureaus while educating consumers on credit improvement through an ongoing outreach with Ovation case advisors.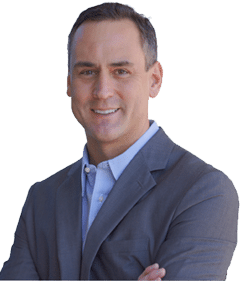 While sharing more details about the acquisition, Doug Lebda, Founder and CEO of LendingTree, stated:
"LendingTree is committed to helping all consumers meet their financial goals, regardless of where they are in the credit spectrum. According to industry estimates, almost one-third of Americans have poor or bad credit, and our own consumer traffic mirrors this situation. By acquiring Ovation Credit Services, LendingTree will be able to better educate consumers about credit management and provide options for those consumers who have struggled with obtaining financing. Ovation Credit Services' experienced management team, strong credit bureau relationships and customized software platform will ultimately enable LendingTree to help more consumers achieve their original financial goals through the LendingTree platform."
LendingTree also reported it will acquire the shares of Ovation Credit Services for a total consideration of $20.75 million, which consists of $12 million in cash at closing, and contingent consideration payments of up to $8.75 million. Terry Cordell, President of Ovation Credit Services, also commented:
"We are incredibly excited to join the LendingTree team. Given LendingTree's emphasis on consumer education and empowerment, we are confident that this is the right platform for Ovation Credit Services to expand its reach and help more consumers improve their credit health."
LendingTree added that the transaction is expected to close in the second quarter of 2018, subject to regulatory approvals and other customary closing conditions.