UK Peer-to-peer lending platform RateSetter has topped the milestone of returning £100 million in pre-tax interest payments to its investors. RateSetter reports accomplishing this without any individual investor losing a penny.
Launched in October 2010, RateSetter now claims over 500,000 customers. From the investing side, more than 60,000 registered users have lent approximately £2.5 billion to both businesses and individuals across the UK. The online lender says that the average annual rate of return stands at 4.4%.
The introduction of the RateSetter Innovative Finance ISA( IFISA) in February 2018 helped to propel the platform as in just a few months more than 10,000 investors have moved £80 million into the savings vehicle.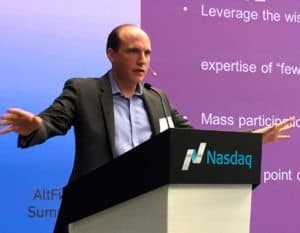 RateSetter CEO and founder, Rhydian Lewis OBE, commented on the accomplishment explaining that RateSetter was launched to give people the opportunity to earn more for their money.
"This is just the start," said Lewis. "We are opening lending as an asset class that everyone can access – filling the gap between the low returns of cash deposits and the volatility of shares."
RateSetter has established a Provision Fund to help guard against any borrower defaults. To date, this Fund has been an effective buffer against loans that may go into arrears. RateSetter borrowers pay into the Provision Fund and, if a borrower misses a payment, the Fund steps in to reimburse the investors.

Sponsored