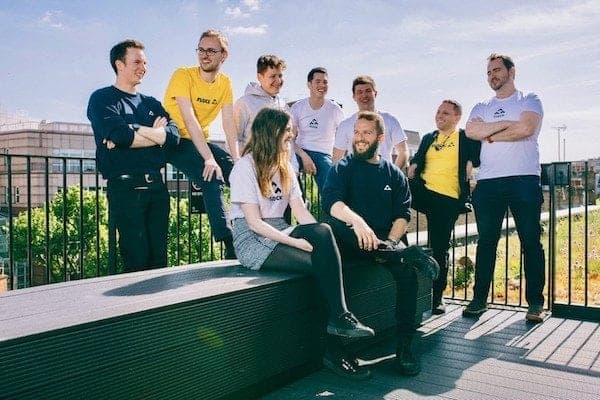 Flock, a London-based insurtech, announced on Tuesday it raised £2.25 million through its Seed funding round from a range of global investors. Flock reported that the round was led by Anthemis, a VC focused on Fintech and Insurtech investments. Other investors included Silicon Valley's Plug and Play, Seed and Speed, and London VC Downing Ventures (who are re-investing having led Flock's pre-seed round in 2016), along with a number of angel investors. Flock reported it will use the funds raised to launch its drone insurance platform internationally, as well as expand its London tech team.
As previously reported, Flock describes itself as a London-based, VC- and government-backed insurtech startup that's building a big-data driven risk intelligence platform for drones.  The company announced its partnership with aviation insurer, Allianz, last summer. The company reported the Flock Cover app aggregates real-time data, including hyperlocal weather conditions, population density, proximity to high-risk areas (such as airports), and more. 
"Flock's algorithms then analyse this data to quantify the risk of any given drone flight in a matter of milliseconds. Through a partnership with Allianz (the world's leading aviation insurer) Flock Cover converts this quantified risk metric into an intelligently and fairly priced insurance premium, allowing pilots to purchase hourly insurance policies for their flights. Over 1,000 commercial drone pilots now use Flock Cover, which launched earlier this year in the UK, representing a dramatic departure from flat-rate 'annual' premiums in favour of Flock's on-demand, flexible alternative."
Speaking about the company's development so far, Ed Leon Klinger, Flock's CEO, stated:
"Our customers are now planning their flights carefully on the app, scheduling their take-off time to minimise their flight risks, and saving money as a result'. Ed believes that customers are switching to Flock Cover because they find it simple and fair: 'On the Flock Cover app, it takes less than twenty seconds to get covered. Pilots pay for insurance only when they need it, and instantly receive a fully-customised policy for their flight. He added: 'It flies in the face of traditional insurance'.
Matthew Jones, Director at Anthemis, then added:
"We are very excited to be working with the team at Flock'. Ed, Antton and the team are a talented group of entrepreneurs and technologists, and Flock represents a great addition to our growing portfolio of insurance-related investments. The team has shared an exciting long-term vision with us — we are looking forward to supporting them through this next phase of growth, and are ready to help make that vision a reality."
Sponsored Links by DQ Promote