A patent application released May 24th by the US Patent and Trademark Office shows that  Intel has been seeking for some time time to improve on inefficiencies in blockchains.
Intel is the world's largest manufacturer of semiconductors, the processors that order signal communications inside electronic devices, according to Investopedia.
For the past few years, there has been a lot of hype and frenzied interest in "blockchain," a system of storing encrypted data in a distributed ledger.
Most recently, blockchains were popularized by Bitcoin.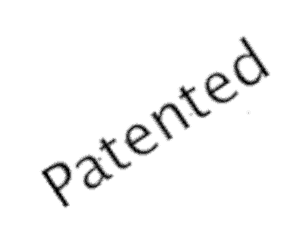 Numerous critics, however, have warned that the decentralized system used to secure Bitcoin, a sort of autonomous payment network with no single administrator, is unnecessary and unsuitable for private enterprises that rely on top-down management structures.
Patents filed in the US are generally published after an expiration period of eighteen months. This suggests that Intel has been aware for some time of efficiency and scalability issues in "permissioned" or private blockchains.
The patent application, entitled "Technology for Secure Partitioning of a Distributed Digital Ledger," seeks to protect, "an automated method to verify a clock record for a digital ledger," using just two validation nodes.
Normally, large global blockchains require many nodes, all of which must communicate, agree on and settle all the data. To Intel, the enormous amount of messaging required in global blockchains like Bitcoin leads to insurmountable scaling problems.
According to the patent filing:
"Distributed ledgers have inherent scalability issues. When all of the validators in a DLS must have a copy of all transactions, all of the transactions must be broadcast to all of the validators. These broadcasted transactions create a very large number of network messages…Furthermore, at least one validator must then assemble a group of valid transactions into a block and broadcast that block to all other validators. Such broadcasted blocks also create a large number of network messages. And when each validator must permanently store all transactions, the DLS (Distributed Ledger System) can impose significant storage requirements. Consequently, a DLS may not scale well due to factors such as the number of messages and the number of transactions. "
In the proposed Intel proprietary DLS for private enterprise, only two nodes will moderate transactions and no mining process will be employed.