The in-space propulsion market is reportedly valued currently $9.2B and growing 22% annually. Tesseract, a higher-performance, cheaper propulsion systems for satellites, avers that we are on the cusp of a massive satellite market that will bring Internet access to every corner of the world, vastly expand our Earth-imaging capabilities, and contribute to humanity in ways we haven't even imagined yet. On its Wefunder equity crowdfunding campaign, the company contends that its propulsion system is "better and cheaper than all the other options. We have a real opportunity to be on every satellite heading to space."
To date, more than 440 investors have crowdfunded over $346K for Tesseract during its Wefunder campaign. The company has set a $50K-$1.07M goal.  The space tech company has also raised $525,000 from angel investors and Y Combinator.  The additional additional funds will help Tesseract with final design and qualification of its first products, allowing to close production contracts and start shipping. The new funding will also allow Tesseract to grow and execute faster, increasing its "first-mover advantage."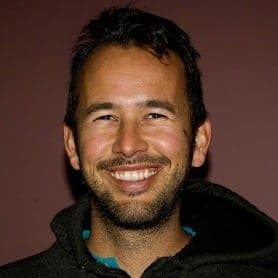 "The Second Space Race is here. There are 23,000+ satellites planned to launch in the next 8 years, up from the 1,500 currently in orbit. All satellites need propulsion to get into orbit and stay there, but the current options use toxic fuels or perform poorly – and they're all expensive," indicated Tesseract CEO Erik Franks. "So, we invented a new system: it's twice as good and half the cost of our closest competitor, which is why we already have letters of intent that add up to $150M in annual revenue."
Tesseract is a space transportation company that builds maneuvering rocket propulsion systems for satellites. All satellites need propulsion but current options are expensive, toxic, and/or have poor performance. Enter Tesseract.  The company aims to  offer a better, safe-to-handle, higher-performance propulsion option for the large number of small satellites that will soon be flying in space.
[clickToTweet tweet="#Tesseract taps @Wefunder crowd to fund non-toxic thrusters for small #satellites with higher performance than Hydrazine biprop at lower cost." quote="#Tesseract taps @Wefunder crowd to fund non-toxic thrusters for small #satellites with higher performance than Hydrazine biprop at lower cost."]
Key stats from the campaign include:
Letters of intent exceed $150M in annual revenue.
Team includes Y Combinator 2017 alum. Other alumni include Dropbox, Stripe, and Airbnb.
22% annual market growth rate.
"Our primary competitor has developed a green, chemical propulsion system that also eliminates the $500,000 fueling cost for traditional toxic fuels. However, they have sacrificed performance and hardware cost to do it. Their propulsion systems in this class cost $1 million and have a specific impulse (Isp) of only 206 seconds (Isp is like miles per gallon for rocket engines), much lower than the conventional toxic systems they are trying to replace. They also use an aggressive, hot-burning fuel that requires their thrusters to be made from platinum, an obviously expensive choice," clarified Tesseract. "Our price for a similar propulsion system is $500,000 and clocks in at an Isp of 320 seconds. Our system also offers 15% higher propellant density. Taken together, this means that we offer almost twice the maneuvering capability in a given volume for half the cost of the only competing "green" propulsion system. By the same metric, we offer 20% better performance than toxic systems. We don't need to use platinum to build our rockets, and we use modern automated manufacturing, thus reducing production cost by 90%."
With its Future Equity (SAFE) $7M valuation cap, A SAFE gives Wefunder investors the right to future shares in Tesseract.
The in-space propulsion market is currently $9.2B and growing 22% annually. We are on the cusp of a massive satellite market that will bring Internet access to every corner of the world, vastly expand our Earth-imaging capabilities, and contribute to humanity in ways we haven't even imagined yet. Simply put, our propulsion system is better and cheaper than all the other options. We have a real opportunity to be on every satellite heading to space.
"We've all been interested in the commercialization of space for a long time, and have been quietly looking for opportunities to help the industry. The timing is right for better satellite propulsion, so we quit our jobs to build just that," noted Franks on Wefunder.
Have a crowdfunding offering you'd like to share? Submit an offering for consideration using our Submit a Tip form and we may share it on our site!