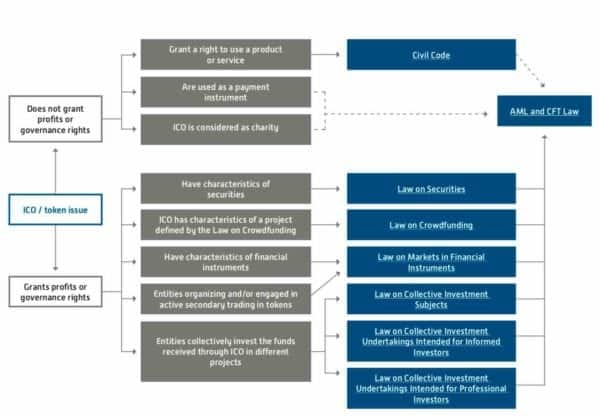 Lithuania has published a set of guidelines seeking to provide greater clarity for cryptocurrencies and initial coin offerings (ICOs).
Vilius Šapoka, the Lithuanian Minister of Finance, wrote that his country has seen an " explosion of ICOs and blockchain based projects." This explosion has created opportunities for smaller firms to raise capital but also created intrinsic risk.
Šapoka states;
"We do believe that certain usage of it, such us ICOs, should be regulated. Lithuania already has an exceptional regulatory advantage. We are one of the first ones in Europe who prepared comprehensive Guidelines on legal framework for ICO projects covering regulatory as well as taxation and accounting. We acknowledge that the brave new crypto economy world is here to stay, this is why we encourage and invite its participants to innovate and create in Lithuania."
The document provides a high level review of taxation, accounting, AML/CFT and regulatory questions. It also touches upon cryptocurrency mining. Late in 2017, the Bank of Lithuania published a brief position paper on ICOs that indicated that coins were released during an ICO and traded on secondary markets, were considered to be securities.
The Lithuanian guidelines are available here.