The Guardian Newspaper has reported that Brittany Kaiser, a director at Cambridge Analytica, a data firm tied to election interference across the globe, told friends that she visited Julian Assange at the Ecuadorian embassy in February 2017 to discuss the outcome of the 2016 US election.
---
Kaiser's friends also said she told them she donated cryptocurrency to Wikileaks, her "favourite charity."
Wikileaks began accepting Bitcoin in 2011 when major credit cards and PayPal stopped processing donations to the organization.
This is the second connection made between Cambridge Analytica and Wikileaks, connections previously denied by disgraced former Cambridge Analytica CEO Alexander Nix, who told British MPs in February 2018:
"We have no relationship with WikiLeaks. We have never spoken to anyone at WikiLeaks. We have never done any business with WikiLeaks. We have no relationship with them, period."
In October 2017, news website the Daily Beast claimed that Nix had, in fact emailed Assange to offer help indexing and disseminating 33 000 Hilary Clinton emails stolen and sent to Wikileaks.
Assange confirmed to the Daily Beast that a correspondence occurred.
The US intelligence umbrella organization, the Office of the Director of National Intelligence (ODNI) stated that in January 2017 that they believed "with high confidence" that Russian military intelligence hacked and released Hillary Clinton's emails to media outlets and WikiLeaks.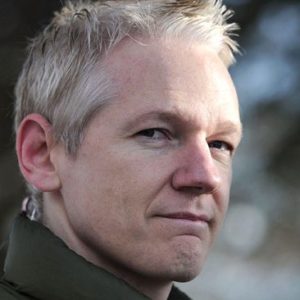 Cambridge Analytica also worked on the Trump presidential campaign.
According to the Guardian, Ecuadorian officials have reportedly spent $5m over 5 years on "Operation Guest," security procedures designed to protect Assange while he languishes in asylum at the embassy.
As part of its security procedures, the embassy recorded all visits made to Assange. Records indicate that, in addition to a visit from Kaiser and visits from hackers, activists and journalists, Assange also received Brexit leader Nigel Farage, leaders of far right European groups and persons associated with the Russian Government.
In April, the Democratic National Committee filed a lawsuit against Wikileaks, Donald Trump and the Russian state alleging all three conspired to interfere in outcomes in the 2016 US election by stealing and disseminating Hillary Clinton's emails.
The suit seeks millions of dollars in damages and admission that the parties conspired.
Trump Campaign Manager Brad Parscale called the lawsuit "a sham."
The US Office of the Director of National Intelligence (ODNI) also concluded in January 2017 that Russia launched a full-scale and unprecedented campaign to interfere in the 2016 US election, a campaign the democratic party has called an, "an attack on US soil":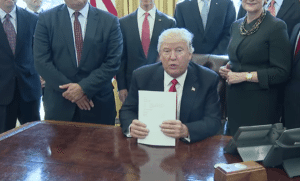 Russian efforts to influence the 2016 US presidential election represent the most recent expression of Moscow's longstanding desire to undermine the US-led liberal democratic order, but these activities demonstrated a significant escalation in directness, level of activity, and scope of effort compared to previous operations.
We assess Russian President Vladimir Putin ordered an influence campaign in 2016 aimed at the US presidential election. Russia's goals were to undermine public faith in the US democratic process, denigrate Secretary Clinton, and harm her electability and potential presidency. We further assess Putin and the Russian Government developed a clear preference for President-elect Trump.
All three agencies agree with this judgment. CIA and FBI have high confidence
in this judgment; NSA has moderate confidence.
Donald Trump has denied that his campaign cooperated with Russia to influence the outcome of the 2016 US election…
I never said Russia did not meddle in the election, I said "it may be Russia, or China or another country or group, or it may be a 400 pound genius sitting in bed and playing with his computer." The Russian "hoax" was that the Trump campaign colluded with Russia – it never did!

— Donald J. Trump (@realDonaldTrump) February 18, 2018
…and claimed in May of this year that the FBI under Obama spied on his own election campaign, in a scandal, "bigger than Watergate."

Sponsored Links by DQ Promote