Digital bank Penta has launched a new feature entitled "Team Access," where founders and co-workers may better manage expenses. Services similar to this are frequently found in large enterprise software programs or may be leveraged as a separate service. Penta is seeking to differentiate itself by better serving smaller companies who want the functionality minus an additional expense.
Lav Odorovic, Penta's Co-founder and CEO, says "expense management sucks."
"Small businesses need an easier way to control how things are paid for and by whom within the company. In addition to allowing business owners to stay on top of spending, we're empowering the whole company to move quicker and to spend less time banking."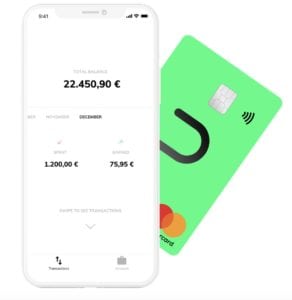 Penta says that it can take weeks of paperwork to get another debit card from a traditional brick and mortar bank. Penta wants to enable founders to add their co-founders and co-workers to the Penta account, give them debit cards, and assign roles and permissions to control the features they can see and access all within a few clicks.
"Our Team Access launch has created a fundamentally new way to manage company expenses while making sure that our customers remain in full control of their spending," adds Odorovic. "We're reducing administrative complexity, eliminating expense reporting and simplifying bookkeeping for business owners and growing teams by synchronizing all of a business' expenses into the Penta account."
Starting today, users will be able to issue team debit MasterCards and give account access to founders, or Managing Directors within the company with predefined limits and permissions. Within the coming weeks, the possibility to issue Penta cards and to give account access to all employees will be available to the entire Penta customer base.