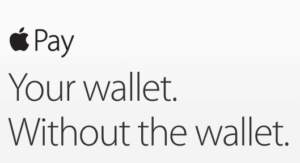 Earlier this week, Revolut tweeted out that something "huge" is coming to the Revolut App. The digital bank already enables cryptocurrency trading, so what could it be?
Speculation is that since it has to do with paying with your phone – it must be Apple Pay.
If this the case, it really should not be much of a surprise. While uptake has been measured with Apple Pay globally, it seems like every other week a bank, here or there, is announcing it is enabling the mobile payment platform.
It could be something else but we speculate that Revolut has cozied up to the huge tech firm. Either way, we will know soon enough.
Something HUGE is coming to the app that you have been requesting for months! It has something to do with paying with your phone… 😉 pic.twitter.com/Nl3GSBldK5

— Revolut (@RevolutApp) June 18, 2018
---
Update: It appears it was a false alarm that Revolut had (finally) inked a deal to offer Apple Pay. Too bad. The "huge" feature released is the ability to send and receive GIF's when transferring money between users. I know, I know, not super high on the feature request list but probably pretty simple to add. Some Revolut users have responded to the disappointing news with some snarky GIFs. Karma. I guess.
I would have responded with a gif pic.twitter.com/vTqQ2YyDQ0

— crypto zones (@cryptozones) June 19, 2018
Sponsored Links by DQ Promote