Her Majesty Queen Máxima of the Netherlands will address the Cambridge Centre for Alternative Finance (CCAF) next week as part of its annual event at the University of Cambridge. Queen Máxima will be speaking in an official capacity as the UN Secretary General's Special Advocate for Inclusive Finance for Development. CCAF is the leading research entity for all forms of Fintech including online capital formation, blockchain and more. CCAF produces annual reports documenting sector growth of alternative finance. These reports have become valued resources for policy makers and regulators globally. This year's event is entitled Reimagining Alternative Finance: Global Perspectives, Local Insights'. 
Queen Máxima was appointed the UN Secretary-General's Special Advocate in September 2009, advocating on behalf of financial inclusion and support for small business. Since June 2011, Queen Máxima has also been honorary chair of the G20 Global Partnership for Financial Inclusion (GPFI).
As in years past, the CCAF conference will be attended by global financial leaders, policymakers, academics and regulators. Queen Máxima is expected to discuss access to financial services for the underbanked. There are many Fintech innovations being created to address the shortcomings of traditional finance which too frequently are inaccessible to the masses, too costly, or simply fall short in their objectives.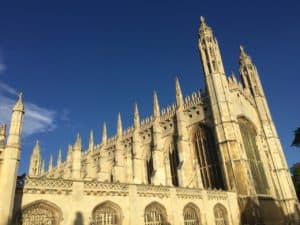 Other speakers at the CCAF event include;
Greg Medcraft, Director of the OECD Directorate for Financial and Enterprise Affairs,
Miriam Koreen, Deputy Director of the OECD Centre for Entrepreneurship, SMEs, Regions and Cities
Professor Njuguna Ndung'u, former governor of the Central Bank of Kenya.
Representatives of the Asian Development Bank, International Finance Corporation, the World Bank Group, the European Securities and Markets Authority and the Netherlands Authority for the Financial Markets will also contribute to the program.
CCAF is part of the University of Cambridge Judge School of Business. CCAF is currently in the process of correlating data for its 2018 research cycle. Upon completion of their reports the research is distributed free to the public.