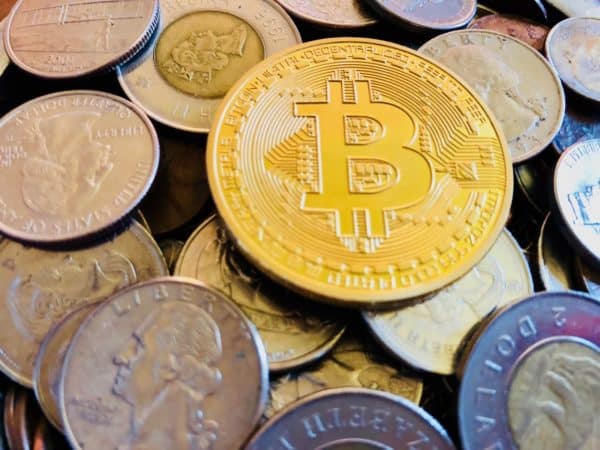 I think we can all agree that, nowadays, cryptocurrencies are never far from the news. From huge surges in value to alleged overnight crashes, Bitcoin billionaires to the rapid rise of Ether, every day seems to bring another story.
As someone who works in the industry, I can certainly vouch for the fact it's an exciting and dynamic world to be part of – but not in the way the news media often reports it.
Far from being a volatile, unpredictable plaything for only techies and bankers, cryptocurrencies are increasingly becoming a mainstream investment asset. In fact, According to a recent survey conducted by Blockchain Capital, 30% of those in the 18-to-34-age range would rather invest $1,000 in Bitcoin than $1,000 in government bonds or stocks.
[clickToTweet tweet="'Far from being a volatile, unpredictable plaything for only techies and bankers, cryptocurrencies are increasingly becoming a mainstream investment asset'" quote="'Far from being a volatile, unpredictable plaything for only techies and bankers, cryptocurrencies are increasingly becoming a mainstream investment asset'"]
The stats bear this out too. Earlier this year, reports suggested cryptocurrency trading platforms are adding as many 100,000 users every day, while the number of Blockchain wallet holders has grown from fewer than 5 million in early 2015 to nearly 24 million today. And as more and more people build their cryptoasset holdings, a natural next step is to begin using the likes of Ether and Bitcoin as collateral for secured loans.
But what are the benefits of loans secured by cryptoassets? Here are my top five reasons to consider turning your crypto into collateral.
You can save on taxes (part 1)
Any trades, sales, and purchases using cryptocurrency are taxable events. However, loans with cryptocurrency as collateral don't qualify as trades and are therefore not a taxable event. This means you can access liquidity while keeping the same level of ownership and upside in your cryptoholdings. What's more, cryptoassets owned by the same holder for more than 12 months qualify for preferential long-term rates of capital gains tax, including any period spent as collateral. This means by the time you've paid back your loan, you'll almost certainly qualify for those better rates when you come to sell your cryptoassets further down the line – an appealing proposition, especially in high tax states like New York.
It lets you cash in now and later
Despite recent reports of market downturns, the reality is that, overall, the value of cryptocurrencies has risen significantly in the last few years – a trend we expect to continue in the future. That means with Bitcoin or Ether secured loans, you can enjoy the best of two worlds: quick access to cash for other investments or financial needs in the short-term, while holding onto what's likely to be an increasingly valuable asset to cash in on once you've repaid the loan.
You can save on taxes (part 2)
Depending on how you spend the money you borrow against your cryptoassets, you could be eligible for additional tax benefits. That's because certain investment-related expenses are tax-deductible against your net investment income. So, if you use the borrowed money to fund other investments – like equities, bonds,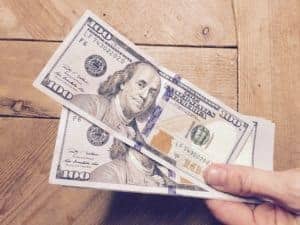 additional cryptoholdings or real estate investment property – the interest paid on that loan becomes an investment interest expense. This can then be deducted from your overall tax bill.
It turns your debt 'good'
Securing a cash loan against your cryptoasset holdings is a good way to manage your debts and reduce your interest liability, either by paying down higher cost loans and purchase investments, or by lowering your exposure to bad debts, like an outstanding credit card bill. Most importantly, it means you're borrowing against a productive asset that has a strong chance of increasing in value while you're paying back the loan.
It's easier than a traditional loan
If you've ever gone through the process of getting a traditional bank loan, you'll know only too well that it tends to be a lengthy and difficult process. As well as requiring a whole lot of form filling and background checking, your application's success usually depends on having a good credit score. Because cryptoassets are highly liquid and can be bought or sold by anyone, lenders can be more confident of monetizing the collateral in the event of a loan default. This reduces their level of risk and means they can be a lot quicker (and braver) in facilitating the loan for you.
---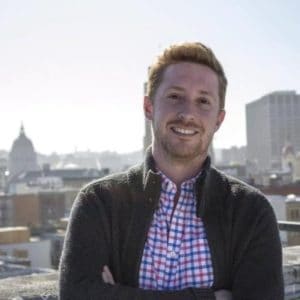 Zac Prince is co-founder and CEO of BlockFi an online lending platform based in New York. Zac's experience includes leadership roles at multiple successful tech companies. Initially in Adtech, where he was a part of two successful acquisitions, Admeld (Acquired by Google) and Sociomantic (acquired by DunnHumby). Prior to starting BlockFi, he led business development teams at Orchard Platform, a broker dealer and RIA in the online lending sector, and Zibby, an online consumer lender. He graduated Cum Laude from Texas State University with a BA in International Business and minor in Spanish. BlockFi currently offers USD loans to individuals and corporations that own crytpoassets, bringing additional liquidity to the cryptoasset sector.  BlockFi operates in over 35 US states and is backed by leading investors including ConsenSys Ventures, Kenetic Capital and SoFi.