Trezeo, a UK-based fintech startup that's focused on delivering financial stability to the self-employed, announced on Thursday the launch of its equity crowdfunding campaign on Seedrs. The company is now seeking £400,000 to help fully launch its income smoothing business account product and kickstart its growth among the UK's self-employed and gig economy workers.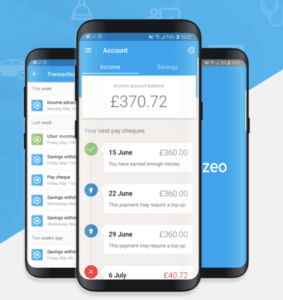 Founded in 2016, Trezeo's mission is to help the self-employed (including freelancers, consultants, giggers and other independent workers) build a predictable income and start to plan for a more empowered financial future. The company reported that its business accounts help users take control of their self-employment income without the worry of overspending. The accounts also provide customers with a regular, defined income.
"Trezeo's income smoothing service uses AI and machine learning to turn unpredictable income streams into reliable and regular payments, with no interest or hidden fees involved. They do this by identifying customers' average income, and when they dip below it one week – whether because work was slow, they were sick or just took a day off – Trezeo tops them up to their average and gets paid back when the customer earns again. They also help customers build savings without having to think about it, as well as access to income advances for emergencies."
Trezeo's platform, which is already live in the AppStore and PlayStore, has received approval from the FCA as a Registered Payment Institution and is finalizing its Consumer Credit Authorisation to become the first such service to offer income smoothing for independent workers in the UK. Garrett Cassidy, Trezeo Co-Founder & CEO, stated:
"The vast majority of today's gig economy are working in this way out of choice, but today's world still isn't set up for them. Whilst technology is enabling and driving the growth in self-employment, the self-employed are still being ignored by the mainstream financial industry. This is where tech-based solutions, led by AI, can address key frustrations that add real value for them. What Trezeo is doing in terms of income smoothing, helps satisfy both parties. We're helping gig economy platforms offer additional support to their partners, by providing a fair and transparent way to stabilise their income and plan for the future. But more importantly, we are reducing the biggest issue among these workers around instability so that they can just focus on working when they want. We align with both sides by addressing a core issue, using the data available through the platform to make it a seamless process for both parties."
Dr. Michael Galvin, Trezeo advisor and transportation industry veteran, added:
"Over the 38 -years I've worked with self-employed drivers across Europe, I've seen the issues they face being self-employed. By the nature of their work, some weeks they earn more and some weeks they earn less, but no organisation has been able to solve this volatility until now. I believe Trezeo has the team and solution to make being self-employed a bit less stressful."
Since its launch, Trezo's Seedrs campaign has raised more than £141,000 from 70 investors. It is set to close later this summer.
Have a crowdfunding offering you'd like to share? Submit an offering for consideration using our Submit a Tip form and we may share it on our site!