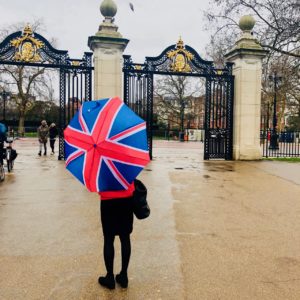 As turmoil swirls within the UK government regarding Brexit approach and Brussels ponders its next step, at least one report has a positive spin on the UK economy.
OFX, a payments platform, has shared data that claims UK SMEs are pretty positive in the face of this European uncertainty.
OFX says its annual survey of 500 small business owners and senior managers found that 62% feel confident about doing business outside the UK. OFX states that the majority of small businesses (46%) said that Brexit-related uncertainty around the UK's future trade deals and customs arrangements had no effect on their appetite for international trade, with only 15% reporting that it had reduced their interest.
Jake Trask, FX research director at OFX, said that in spite of Brexit uncertainty and slow process of negotiations, businesses remain optimistic about trade with Europe. A keep calm and carry on approach…
Some bullets from OFX:
Since 2017, 47% increased overseas sales, growing international revenues by an average of £50,000.
This year, 40% said that they expect to increase overseas sales in the next 12 months – a jump from 2017, when only 17% expected to do the same.
In the last year, OFX saw a 21% increase in the overall volume of international money transfers made by small and medium-sized British businesses.
45% chose Western Europe as their favoured market, giving the region a 25% boost in popularity and suggesting that Brexit-related uncertainty is no longer holding small businesses back from their EU trade ambitions.
Younger entrepreneurs were optimistic about future trade with Commonwealth countries, with 61% of those aged 18-40 believing that this was a viable option for their company. However, those aged over 40 disagreed, with more than half (51%) saying Commonwealth trade was not an option for their business.
53% said that their company's 'Britishness' is a valuable asset when selling goods and services outside the UK. This was particularly true for companies exporting to New Zealand (74%), Australia (60%) and the USA (65%) – but also, perhaps surprisingly, to Russia (64%).
62% of businesses still feel confident about doing business overseas
OFX says that Western Europe became the respondents' favoured export market this year, with the USA falling dramatically in popularity. Last year, the USA was viewed as the most attractive market at 62% versus Europe at just 20%. Perhaps a Trump inspired shift in sentiment? Let's see how things shake out 9 months from now.