Alexander Vinnik, a Russian national accused by the US government of laundering $4 billion dollars of cryptocurrency proceeds of crime will be extradited from Greece to France to face charges there, CNN Greece reports.
An unsealed US government indictment charges Vinnik with 21 counts of financial crimes relating to operating an unlicensed money-transmission business and conspiracy to launder money.
Vinnik claims he has only ever been involved in "legitimate…personal transactions" of Bitcoin, CNN Greece reports, but since his arrest in the Greek resort area of Halkidiki, Vinnik has been the subject of an extradition tug-of-war between the US, France and Russia, all of whom accuse him of crimes.
Vinnik's request for asylum in Greece was denied.
In a statement issued June 13th, Russian authorities said that Greece has "contnue(d) to complicate (its) relations with Russia" by extraditing Vinnik to France.
Vinnik's lawyer, Ilias Spirladis, told BBC Russia that extradition to France brings Vinnik closer to extradition to the US.
"The defense believes that the French are using this rapid European process to eventually surrender (Vinnik) to the US," he said.
The US indictment states, "BTC-e was an exchange for criminals worldwide."
Crypto networks are coming under increased scrutiny by law enforcement bodies in the US.
On June 20th of this year, the Deputy Assistant Director of the Secret Service's Office of Investigations, Robert Novy, told the US congress that BTC-e:
"…was one of the largest digital currency exchanges by volume, receiving $4 billion worth of digital currency over the course of its operation from 2011 to 2017…(that) processed transactions involving the criminal proceeds of numerous computer intrusions and hacking incidents, ransomware scams, identity theft schemes, corrupt public officials and narcotics distribution rings… and facilitated the exchange of roughly 95 percent of ransomware payments, according to a non-government report."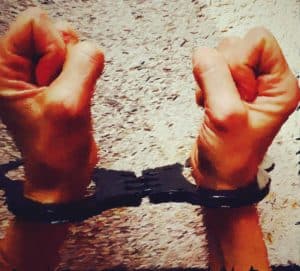 In a ransomware attack, hackers sneak malware onto a victim's computer system, lock up sensitive and/or crucial data, and then demand a payment, usually in cryptocurrency, to unlock the system.
Crypto advocates often say that cryptocurrencies are no more commonly used for crime than cash, but in a recent Medium blog post, the writer Tyler Elliot Bettilyon points out that cryptocurrencies inordinately convenience ransom payments.
In traditional cases where a ransom is paid in cash, a culprit risk arrests arrest or injury at a physical pick up location.
With anonymous crypto payments involving, say, ZCash or Monero, the money is transmitted digitally and tracelessly.
Bitcoin can, in many cases, be traced, although there are so-called "tumbling" services that pool and mix bitcoins and then pay them out to 'clean' digital wallets, which can be obtained anonymously.