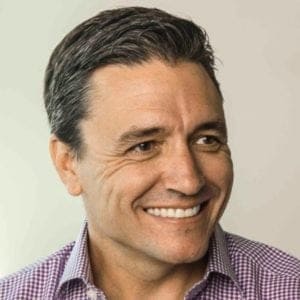 Medici Ventures, part of Overstock (NASDAQ:OSTK), has announced that portfolio company Bitt has appointed  Brian Popelka as President of the Fintech firm. Bitt is based in Barbados and is developing a digital currency ecosystem that seeks to provide a decentralized banking and payment platform. Bitt's mMoney digital payment technology launched in Barbados in 2017. Popelka is a former Overtsock executive.
Popelka is expected to focus on growing Bitt's digital wallet technology in the Caribbean as well as opportunities to integrate within regional central banking systems. Bitt has apparently already signed several memorandums of understanding (MOU) with other countries.
Patrick M. Byrne, CEO and founder of Overstock and blockchain visionary, said there was no one better suited to pursue the expansion of Bitt than Popelka.
 "The eyes of the world will continue to watch the Caribbean as it leads the way in using trust through technology to decentralize cross-border banking and commerce with Bitt at the forefront," said Byrne.
Popelka was one of the first employees at Overstock and has held multiple executive roles. Bitt will pursue a strategy of building a "full tech stack for banking" that connects central banks to commercial banks to consumer's digital wallets.
Popelka described Bitt as one of the first companies to bring blockchain to daily life.
"…I'm honored to now have a hand in shaping the future of frictionless banking at one of the most mature blockchain-meets-banking companies in the world," said Popelka. "Our digital payment products provide an alternative to complex banking systems with high barriers of entry by allowing people to store money on the secure and decentralized blockchain while still having easy access to that money for use in everyday transactions."
Jonathan Johnson, president of Medici Ventures, praised the decision to select Popelka;
"I've worked with Brian for nearly 16 years at Overstock.com. He's a great choice for this role at Bitt. I have the utmost confidence in his ability to lead Bitt to its full potential. Bitt has a promising future that will expand the reach of financial inclusion to unbanked populations, allowing them to participate in the 21st century economy. Bitt is making a huge step toward more widespread blockchain adoption as it shows the positive impact this technology can have in developing countries."
Medici Ventures is a wholly owned subsidiary of Overstock. Medici Ventures has a portfolio of blockchain-focused investments, including tZERO, Peernova, Bitt, Voatz, Bitsy, SettleMint, Factom, and IdentityMind, Spera and Symbiont.