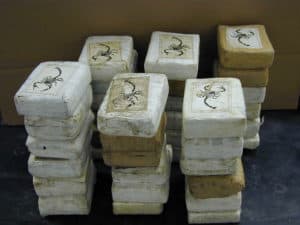 An overwhelming majority of bitcoin transactions are taking place between speculators, says Drug Enforcement Agency (DEA) Agent Lilita Infante.
Infante told Bloomberg recently that in the five years since she began doing forensics on Bitcoin's immutable ledger, the ratio of illegal activity she detects being conducted in bitcoins has flipped from 90% to 10.
"The majority of transactions are used for price speculation,'' Infante said.
That said, Infante has also noted a significant increase in the size and amount of illegal transactions involving bitcoins. "The volume has grown tremendously, the amount of transactions and the dollar value has grown tremendously over the years in criminal activity, but the ratio has decreased," she said.

Infante works in the DEA's 10-person Cyber Investigative Task Force, which coordinates its efforts tracking illegal businesses on the Dark Net with the help of agents from the FBI and the Bureau of Alcohol, Tobacco and Firearms, among others.

Some speculate that criminals are becoming more aware of marginal privacy on the Bitcoin network after the ledger was used by law enforcement to help them pull off a number of prominent busts.

The most famous example of this is when digital traces connected to Bitcoin transactions eventually led investigators to an old Hotmail account belonging to Ross Ulbricht.

Ulbricht has admitted to running (in some capacity) the now-defunct Dark Web drug and illegal services marketplace, Silk Road, and is presently serving multiple life sentences in a federal penitentiary.

Infante also claimed in the article that digital crypto wallet services that have typically helped anonymize transactions by not requiring ID from users no longer effectively anonymize transactions.

Some illegal businesses may be migrating themselves onto cryptocurrency transaction systems that purport better privacy, including Monero, ZCash and Dash.

Burgeoning interest in crypto sectors has also led to the founding of multiple new firms that specialize in blockchain forensics.

Sponsored Links by DQ Promote