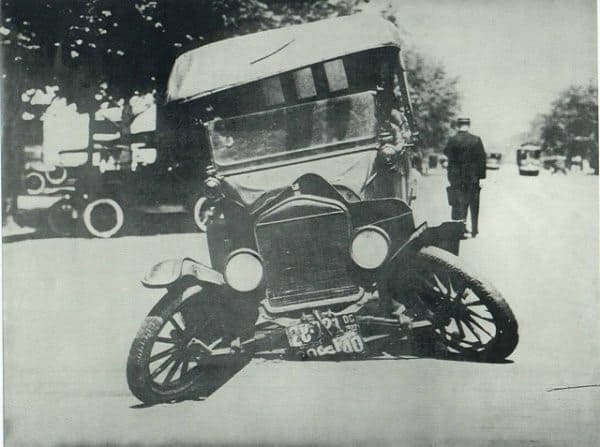 Last week, IOTA – one of the most interesting blockchain projects around that has also had its fair share of controversy, published a public letter from the founders and the IOTA Foundation Board.
In the missive, IOTA commented on a recently "leaked" conversation that allegedly involved a heated debate amongst IOTA founders. The verbal altercation led to one IOTA founder asking Dominik Schiener, Chairman of the Board, to step down.
Sergey Ivancheglo stated on an internal Slack board;
"I inform everyone that I don't longer trust Dominik Schiener and I think he should quit the IOTA Foundation for the better future of IOTA."
Later in the thread, Ivancheglo stated;
"alright, I'm tired. Either we start the procedure within 1 hour or I'll publicly declare impeachment to Dom [Dominik Schiener] and request him resigning from IOTA Foundation. First on general channel of this slack then on Twitter if that doesn't harm IOTA Foundation."
This statement apparently led to the very public leak. Calling into question Schiener added to the damage as he had become the leading face of IOTA as well as an important spokesperson on its mission and future potential.
The discussion degenerated even further;
Dominik Schiener: this is a joke. I'm off for tonight. all I asked for was a call, and now I get public impeachment haha
Sergey Ivancheglo: I promise, I don't threatening
Dominik Schiener: no you are
Sergey Ivancheglo: time is ticking
A bit later;
Dominik Schiener: good luck. IOTA AS will have some serious legal issues with the advisor tokens and the impending tax audit. I am done with this. I am done with being threatened. this is the course of action that both of you want to take, then I'm all for it. if you want to be enemies, lets fight.
The unfortunate series of events that led to this schoolyard scrap has been outlined in the now public document. In brief, two IOTA founders who originally were not on the board had asked to be added. Schiener, the only member able to approve other board members, requested a call to discuss board responsibilities. Tension escalated because the organizational bylaws required a specific process which took some additional time. From the reading of the public slack it does not appear to indicate the additional board members were being denied.
The public letter in response to the dust up states:
"These circumstances lead to a situation, where two of the IOTA founders have been "waiting for board seats" for more than four months. Unfortunately, sufficient priority was not given to this open issue, and there was a failure to keep the missing board members informed about progress. Following these months of stasis, the issue culminated in a heated discussion on our internal Slack, in which one of the founders asked Dominik Schiener, Chairman of the Board, to step down. Sergey Ivancheglo has since stated that asking for Dominik to resign was an emotional reaction to the situation, which had built up over months. The situation did not feel fair to him, being an integral member of the team behind IOTA as we know it today. The current board has decided, to move forward with inviting the two missing founders into the IOTA Foundation Board of Directors, based on a mutually signed Memorandum of Understanding, which defines the modus operandi for collaboration, until the changes to the statute can be formally established."
It appears that an issue that could have been, and should have been, resolved internally has now become public. The cringeworthy discussion highlights some painful internal shortcomings.
As part of the thread, the founders alluded to the possible destruction of IOTA:
Ralf Rottmann: Well, then that's the way this has to go down, unfortunately, I guess. I feel genuinely sorry for the people that have trusted us. We failed miserably. But we all might get good book deals! [emphasis added]
Sergey Ivancheglo: <If you're willing to risk the entire project> What risk? Dom was going to quit IOTA Foundation several times anyway. This time I'll help him. It's obvious that he can't live such stressful life as he is living now, so he can return back to the lifestyle he used to.
This "emotional journey" will not be without fallout. Personal motivations appear to have trumped corporate fiduciary responsibility. Can IOTA recover? Sure, they can, but public trust is something that must be safeguarded and earned.
The letter adds:
"As we are just learning to walk, while fostering prominent corporate and social partnerships, our exposure to the global spotlight has forced us to quickly learn to communicate like a publicly listed company."
Unfortunately, that lesson was lost by whomever publicly posted the Slack discussion.
IOTA crypto (MIOTA) currently trades at around $0.54 down from a high of around $5.00.