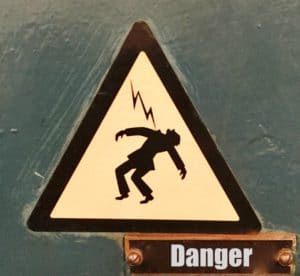 FINRA (Financial Industry Regulatory Authority), the SRO that oversees all of the broker dealers in the US, has issued an investor alert pertaining to initial coin offerings (ICOs).
In the alert, FINRA states:
"[We are] issuing this alert to inform investors that investments in digital assets, such as ICO tokens and cryptocurrencies, can involve significant uncertainty, as well as risks that are different from more conventional assets like stocks or bonds. While ICOs, cryptocurrencies and the technologies that power them may hold great potential for legitimate innovations in capital raising and financial markets, it can be a challenge for investors to verify information about these products to make informed decisions. The markets for digital assets continue to display high levels of volatility, involve speculative risk and the potential for fraud. All investments come with some degree of risk, and ICOs and cryptocurrencies are no exception."
FINRA then provides a list of seven items you need to know about ICOs, including:
ICOs offer little investor protection
ICO fraud is real
Online platforms that facilitate trading in ICO tokens are not registered exchanges
Investors are losing millions to ICO theft
Receipt of future tokens is not a given in an ICO
SAFTs don't make ICOs safe
FOMO [or fear of missing out] can inflate ICO valuations
FINRA recognizes that even with the extreme risk affiliated with ICOs, people continue to back these highly speculative offerings typically driven by the ability to quickly trade on crypto exchanges. FINRA provides common sense tips if you decide to purchase a digital asset starting with the truism that you should invest only money you can afford to lose. Additionally, they point out that ICOs are rife with pump and dump schemes as these offerings are easily manipulated. What FINRA does not address is the "STO or SCO" concept of issuing and trading a security offered via blockchain technology. STOs are regulated just like any other traditional security.
You may read the entire FINRA ICO Investor Alert here.