On Monday, organizers of the music festival, Ultra Taiwan 2018, announced they have teamed up with Pundi X to allow the upcoming event to use blockchain for onsite transactions.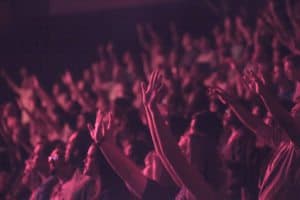 According to the organizers, the exclusive partnership between  Pundi X and the Ultra Taiwan Festival will see over 30,000 XPASS cards to be purchased by festival-goers for use on blockchain payment terminals at a total of 35 different festival shops. Pundi X will also be the on-site payments partner. Speaking about the partnership, Pundi X CEO, Zac Cheah, stated:
"In a little more than two weeks, these doubts can be laid to rest when 30,000 party goers against the hectic backdrop of this year's Ultra Taiwan festival pay for drinks, food and merchandise using Pundi X technology. We're very proud to be bringing blockchain-based payments to a major festival for the first time in the world in a major moment for mass adoption."
Ultra Taiwan 2018, which will celebrate its fifth anniversary, will feature an extensive, two-day festival at Taipei's Dajia Riverside Park with a multi-stage event comprising RESISTANCE Taipei and the classic Road to Ultra across September 8th and 9th. It will also feature performances by Alan Walker, DJ Snake, and Pan-Pot.