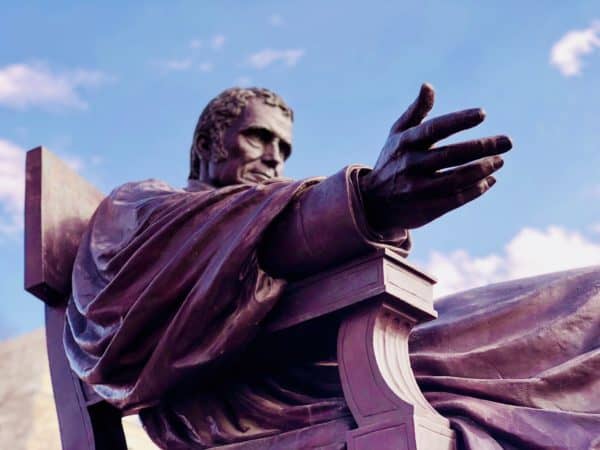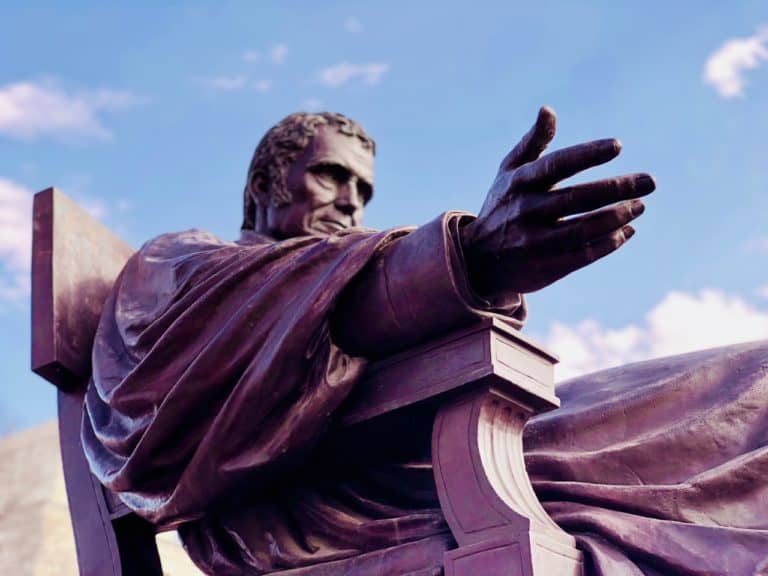 Lawyers are being pulled into crypto startups at an astonishing rate.  On nearly a daily basis, we are seeing high quality founders / projects seeking to hire lawyers in the space.  Over the last month, our General Counsel network has seen no less than ten of our high profile GC members leave unicorn / high-flying companies to join crypto-related startups/funds and this seems to be just the beginning.
With the recent regulatory crackdown and the sheer amount of money and number of projects in the crypto space, demand for qualified lawyers is high.  Meanwhile, given the required qualifications and the personal risk involved for a lawyer in the crypto space, there are relatively few such candidates.
This leaves firms with the clear challenges of accessing talent, properly vetting and securing candidates, and effectively structuring lawyer roles within the organization.  With limited resources, time limitations, and a complex regulatory environment, there is no clear-cut answer to this issue.  There are, however, many ways companies can understand the talent environment more clearly to make quick and well-informed decisions on their legal hires.
The Soft Skills vs. Hard Skills Paradox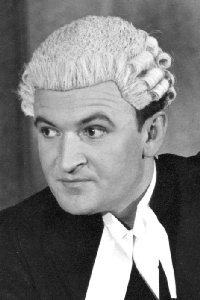 It is important to understand the distinction of hard skills and soft skills in the crypto talent market as companies are not only seeking legal counsel, but also growth-minded business leaders.
Let's examine a strong GC profile for a Crypto Exchange.  Surely, this person should have experience in securities law, but it would also be ideal to have broker-dealer / investment advisor regulation experience.  Note, however, that a candidate with deep experience at a government regulator has a much higher chance of possessing soft-skills antithetical to startup culture.  We all know these hard-to-teach skills such as risk appetite, intellectual curiosity, systems-thinking, quick decision-making, etc.
So what can Crypto firms do to ensure the alignment of hard and soft skills?  The best proven method we have seen is the implementation of candidate case studies.  No, this isn't a Google-style, "how many gas stations are there in Los Angeles" type of case, but rather the candidate's analysis, development, and approach to a relevant problem within the organization.  For the company, it opens a clear view into their problem-solving nature and how they are able to incorporate their hard skills into a real-life situation.  In a regulatory-facing role, for example, the candidate may be asked to advocate for a particular crypto policy while the hiring team acts as the regulating entity.
Candidate for the Role, or Role for the Candidate?
The challenges accumulated at a growing Crypto firm are overwhelming and, undoubtedly, the proper acquisition of talent is the most effective solution.  But once realized, it is all too common for firms to mismanage their expectations on the talent market, often with the assumption that the type of candidate in their mind is exactly what they will get.
For dynamic Crypto roles, creativity and flexibility on the structuring of legal roles is critical to the successful hiring and retention of the candidate.  The practice of "unicorn-thinking" can have a multitude of unintended consequences in the scarce crypto-legal market.
The best way for firms to avoid the unicorn dilemma is to have access to the talent market via related associations and recruitment networks.  With this access, employers can better distinguish the "must-haves" from the "nice-to-haves" and be confident in their legal hire.  Here are some crypto-lawyer traits firms can begin to parse out as relevant to their needs.
regulatory exam leadership
hedge fund experience
experience within a regulator
venture capital investment adviser exemption
investment advisor experience
broker dealer experience
team leadership
public advocacy
program/systems builder
What is the profile of the lawyer I need and what questions should I ask candidates?
1.     For exchanges and other crypto-infrastructure projects:  A strong background in securities law should be a top priority, including (most importantly) regulatory experience with broker-dealer and investment advisor regulation.  Bonus points for those with experience in online investment and secondary trading platforms and those who can give the history of how certain securities law norms evolved.  Ask candidates:
"What do you think about the recent guidance about whether Ether is/was a security or not?
"Which securities exemptions are available to us or our customers? Do they need an exemption?"
"What is transaction-based compensation and why is that important?"
"What are some of the biggest challenges in operating an ATS?"
"How do we deal with blue sky?"
2.     For crypto hedge funds:  A background in hedge funds that operate as registered investment advisors would be the typical profile.  Ideally the candidate will have been through one or more SEC exams with an understanding of the SEC's hot button issues.  There are a number of novel legal issues in operating a crypto fund as compared to a traditional hedge fund.  Ask candidates:
"What do we need to do about SEC registration?"
"How should we handle the inevitable conflicts of interest that arise in this business?"
"How do you think about the SEC custody rule and safeguarding customer assets in this context?"
3.     For venture funds with a crypto strategy:  Care will need to be taken to properly separate the crypto business or otherwise comply with the venture capital exemption.  In addition to the above questions in #2, ask candidates:
"How can we keep our venture capital advisers act exemption?"
"What disclosures or updates do we need to make for LPs and governing docs?"
"What can we do in our 20% basket?"
"What is the framework for thinking about spinning off a separate crypto business to maintain our exemption?"
4.     For other crypto projects:  For projects not necessarily related to the infrastructure and/or operating in the crypto space, hopefully you are looking to build a real company and/or protocol.  Thus, the focus should be on finding a lawyer qualified to help you build this endeavor and not necessarily on the securities/regulatory issues where you can rely on outside counsel.  Ask candidates:
"How would you go about selecting outside counsel to handle our token sale/securities issues?"
5.     Seek a lawyer with range and the ability to learn.  Keeping in mind the foregoing basic requirements, this space is rapidly changing and thus the most important characteristic is the ability to quickly learn, and understand the opportunities created by, regulatory developments.  Ask candidates:
"If an issue comes to you that is outside of your background/experience, what process do you use to get up to speed quickly?"
6.     Regulatory relationships, advocacy and thought leadership.  Look for a lawyer with the interest and capability to be the face of the company with both regulators and the public.  Having a visible lawyer can add great credibility with all stakeholders.  Ask candidates:
"Tell us about a time when you advocated for a legal or policy issue, either publicly or in front of a regulator."
The questions have obvious answers, not so obvious answers or no answer at all.  How they respond to the question and analyze all sides of the issues will shed light on how much experience, ability and interest they have in the space.
How should the role be structured?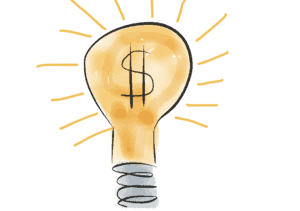 It is common for tech firms to outlay every detail of the role from the outset; who it will report to, how much they will pay, what responsibilities it will have, etc.  For role structuring, it is important to take into consideration the risk profile a lawyer in the crypto space undertakes while also aligning interests to the extent possible.  Regulators have recently taken aim specifically at lawyers in the space, some of whom remain under investigation.  For a lawyer, personally being the subject of an investigation or any regulatory action can be the end of a career.
To help align incentives and reduce risk, there are distinctive ways to structure a role for a Crypto GC.
Bring a lawyer in as a founder.  Just as software startups need a technical co-founder, crypto startups can benefit greatly from a legal co-founder.  If a lawyer is brought in as a non-legal founder with corresponding equity and compensation, the lawyer will have their interests aligned with the founders as well as the benefit of their legal knowledge to assist in making business decisions.
Have a lawyer report to the CEO.  It is a huge red flag to many General Counsel candidates if the GC is to report to anyone other than the CEO.  To high-caliber candidates, this signals a weak role and view of the General Counsel function.
Avoid GC/CCO hybrid roles:

Compliance is a separate discipline from legal. Lawyers are good at dealing with strategic issues and cases of first impression whereas fundamentally the CCO is somebody who draws lines.
Great compliance people will study the art of compliance.  Compliance is an operational skill, running a scaled program that works organization wide.
Independence. There can be a healthy tension in the independence of the CCO role with the GC."
It threatens attorney-client privilege.  Is it a legal (protected) or compliance (not-protected) communication?  That question will come up with any litigation or regulatory review and it may be difficult to rely on attorney-client privilege.
It can lead to overly conservative legal advice. The Chief Compliance Officer role comes with additional personal liability, which will again increase the personal risk to the lawyer and thus create an incentive to provide overly conservative legal advice.

Not undercutting compensation. Firms must be prepared to pay up for qualified top candidates.  Given the risks and relatively low supply of qualified candidates, companies should be prepared to pay a premium and/or bring the lawyer in as a founder with corresponding equity.
The crypto-market is experiencing unprecedented growth.  Unfortunately, one of the biggest threats to that growth lies in regulation which, as a result, sucks up the legal talent with tremendous force.  Crypto firms must proactively dig into their legal networks to access the right talent, not only with the hard-skills to get them above water, but with the soft-skills to adapt to an ever-changing regulatory environment.
---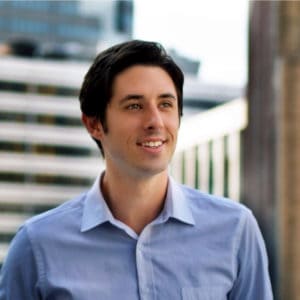 Christopher Sands is the Head of Jobs at TechGC, a private community of General Counsels of venture-backed startups and venture funds with over 800 GC members and five chapters across New York, San Francisco, Boston, Los Angeles, and Chicago.  Chris is also co-editor of the Jobs by TechGC Newsletter, which is the only jobs resource focused solely on legal jobs at venture-backed startups and venture funds and which reaches our 800+ GC members as well thousands of high calibur big law firm lawyers, mid-level startup in-house counsels and other industry influencers.

Sponsored Links by DQ Promote