Kenyan-based Fintech platform Lendable has been extended a convertible grant from Dutch Development Bank FMO to provide a "first loss" backstop.  The $450K convertible grant, provided by the Dutch government's FMO managed MASSIF fund, aims to reach targeted end-beneficiaries through financing local financial intermediaries and institutions that can contribute to their development. The grant is also expected to unlock an additional USD 4.5 million from commercial investors which will fund loans from Lendable's alternative lender clients across Africa to small and micro enterprises and low-income consumer borrowers.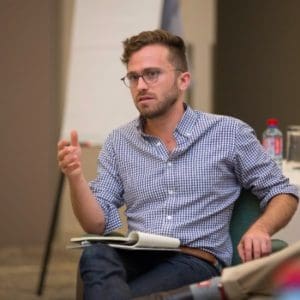 "By working with FMO we can scale-up the volume of capital reaching SMEs and consumers in our markets as well as to support our partners in implementing the Responsible Finance Guidelines," clarified Lendable CEO Daniel Goldfarb. "As we scale, finding parties like FMO that are willing to invest alongside Lendable to de-risk commercial investment is key to our success."
As we scale, finding parties like FMO that are willing to invest alongside @lendableinc to de-risk commercial investment is key to our success.
FMO focuses on three sectors that have high development impact: financial institutions, energy, and agribusiness, food and water. With a portfolio of EUR 9.2 billion spanning over 82 countries, FMO is one of the larger bilateral private sector developments banks globally. FMO's Lendable grant will contribute to financial inclusion in Africa by catalyzing innovative, technology-driven business models, especially as alternative lenders in Africa use IOT and mobile technologies to unlock new financial services and improve access to income-generating assets for low income homes.
"The ability to harness cutting-edge technology is key to unlocking alternative lending channels in African markets and reducing the financial exclusion of smaller enterprises, which is exactly what Lendable's proprietary platform and securitization capabilities offer," added Martin Steindl, FMO's manager for the convertible grant programme under MASSIF.
FMO and Lendable signed the Responsible Finance Guidelines in June 2018. The partners said that they would also cooperate in responsible lending market capacity building initiatives including  workshops and education programs in East and West Africa. As an example, Lendable's Maestro technology platform which allows for direct data integration with these alternative lenders, provides portfolio management information to alternative lenders and investors in Lendable's SPVs.
Founded in 2014, Lendable currently provides structured finance facilities to seven African alternative lenders, including off-grid energy companies, SME lenders and asset finance companies. Late in 2017 Lendable entered into £300 million loan deal with investment and mortgage firm Castle Trust shortly after the online lender reached its £100 million milestone.