CoAssets Limited, a crowdfunding platform traded on the Australian Stock Exchange (ASX: CA8), has reported its financial results for the full year ended 30 June 2018.
According to the company which is based in Singapore, CoAssets experienced its first full year of profitable operations representing a "significant turnaround in the company's performance."
CoAssets stated:
Group's revenue registered a 697% jump, where it grew to S$5.83million in 2018, from S$0.73million in 2017.
Net operating income saw an increase of more than 953%, where the numbers grew to S$4.85million in 2018, as compared to S$461,003 in 2017.
Operating expenses dropped to S$5.36million in 2018, down from S$6.20million in 2017. This represents about S$840,000 or 14% in cost savings.
CoAssets claims a profit of S$1.81million in 2018, as compared to a S$6.36million loss in 2017.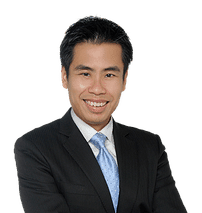 Getty Goh, co-founder and CEO of CoAssets, said it is humbling to see how the company has grown from a 2 man operation in Singapore to where it is today;
"Following a good showing where the Company clocked a 471% increase in revenue in our Half Year Report last February, I am pleased to report our first profitable full year post listing with an even higher revenue jump of 697%. In terms of total comprehensive income, the Company made a profit of S$1.81million in 2018, as compared to a S$6.36million loss in 2017. To put things in perspective, our Group's results have demonstrated CoAssets' ability to execute and turn things around. The past year is a testament to what CoAssets can offer to our investors, partners and clients."
Goh added that the company's vision is to become the regional Fintech leader that "delivers value through innovation, strategic partnerships and disruptive digitization."
To date, CoAssets says it has disbursed more than S$18.56million worth of corporate loans with overall annualised weighted average returns of 24.11% and a write-off rate of 1.19%.
CoAssets states that it is currently serving 60,108 registered members in Singapore, of which 2.33% are active investors.
CoAssets acquired a 25% stake in Brighten Finance Limited in Sep 2017 – a licensed money lending company in Hong Kong. Since then, the company has developed and launched an online lending platform for borrowers in Hong Kong to apply for loans.
CoAssets main business in China is crowdfunding with total cumulative deals now standing at RMB$58.94million
CoAssets started as a real estate investment platform and has since branched out into other verticals. The company was the first publicly traded crowdfunding platform.